According to new research from FICO (and in contradiction of the beginning of basically every fintech startup's pitch deck) Americans are generally very satisfied with their banks.
In a recent consumer survey, 86% of U.S. consumers said that they are satisfied or very satisfied with their current bank. Additionally, 60% say that they have experienced exceptional service from their current bank. 
With stats like these it can be easy for banks to assume that they have an excellent understanding of their customers' overall financial needs. After all, if they didn't wouldn't those satisfaction scores be significantly lower?
Not necessarily.
There is a critical difference between these two questions:
Based on what you currently expect, how is your bank doing?
Think for a moment about your deepest needs and hopes financially. Think of the things that will help you reach that level of success. Is your bank a crucial piece of getting you there?
Most market research in financial services focuses on the first question. Little to no research has focused on the second question.
FICO decided to rectify that by commissioning two research reports, both focused on better understanding the holistic financial needs of U.S. consumers and the ways that they have begun to address them outside of their existing banking relationships.
Our findings revealed a vast set of unmet financial needs and a growing consumer reliance on non-bank product and service providers.
When we asked Americans "what is crucial to the future of your financial success?" only 1% of them mentioned banks.
1%
The implications of that single statistic are profound. Put simply, it means that 99% of the market for U.S. financial services isn't currently being addressed by banks.
The types of things that consumers did mention in that 99%, the things that they consider crucial to the future of their financial success, provide a roadmap for banks' product development efforts.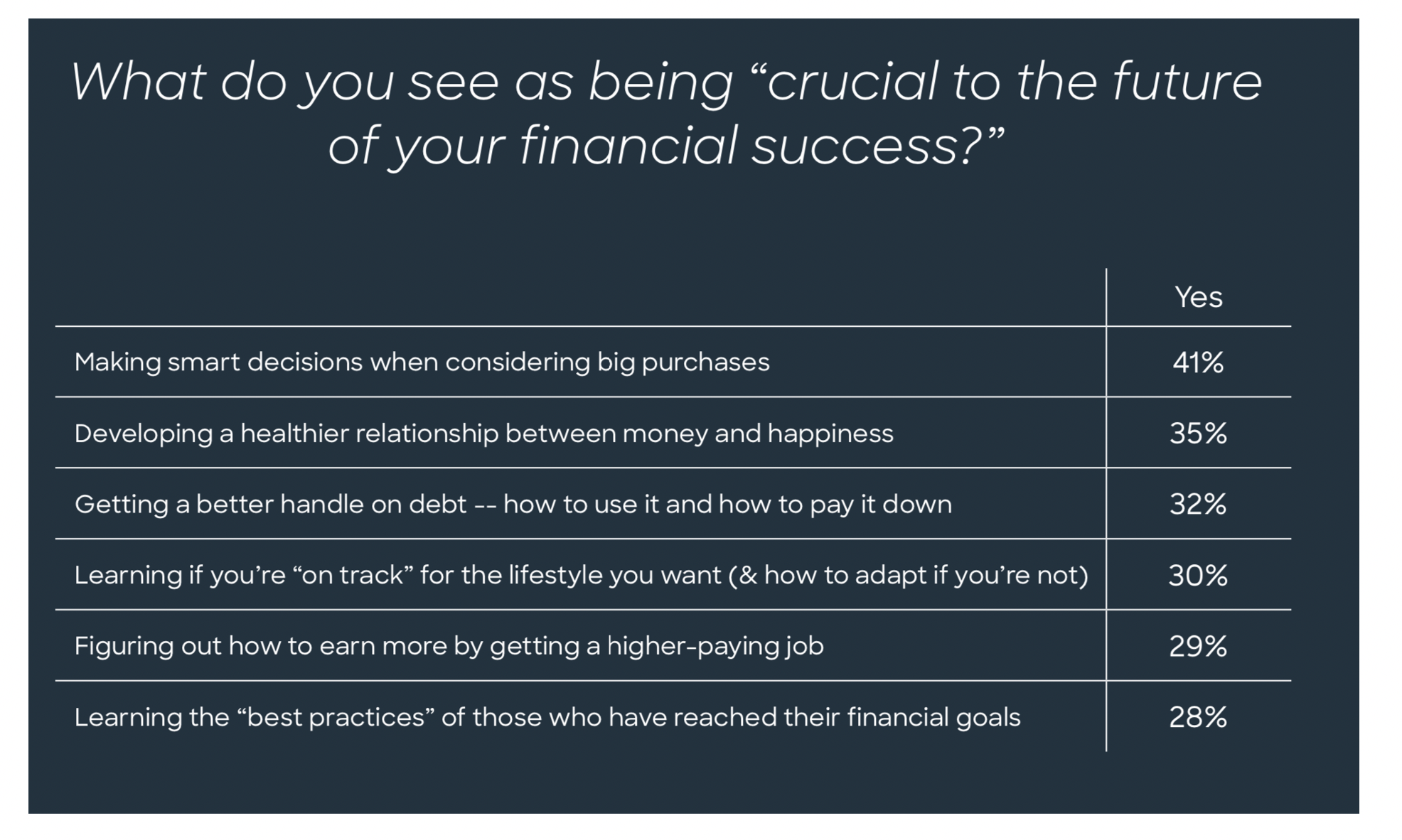 Consumers' interest in products and services that address these crucial financial needs is strong. 70% of Americans said that they would be "likely" or "very likely" to open an account at a competing provider if that provider offered these products and services.
In fact, consumers are already making good on this promise.
Our research also revealed that consumers are increasingly opening accounts and engaging in financial behavior with fintech companies, merchants, big tech companies, and other non-bank providers. This activity spans the gamut of financial products; from checking accounts (where digital banks' market share tripled between 2017 and 2020) to credit cards (where big tech companies and fintech companies collectively control approximately 25% of the market).
The question for banks, in the face of this disruption, is what will they do to address the unmet financial needs of Americans?
To access the full research reports – What People Really Want from Banks (and Why Banks Should Find a Way To Offer It) and Americans' Shadow Financial Lives: The Mobile Apps Banks Don't Know They Use – please visit FICO.com/Market-Research.