How do you launch a new loyalty program in a saturated market during one of the worst years for grocery sales in decades…and rocket to success? By making relevance to individual customers the core fuel of everything you do.
Case in point: a Canadian grocer's loyalty program is using sophisticated analytics to identify — from more than 380 billion possible offer combinations — the handful of offers that will be most relevant and appreciated by each customer for the upcoming week. The program is a game changer not only for its ability to anticipate customer needs, point sensitivities and even product sentiments, but also because it's purely digital. Customers receive offers, along with recipes and other information, via the website, email or mobile app.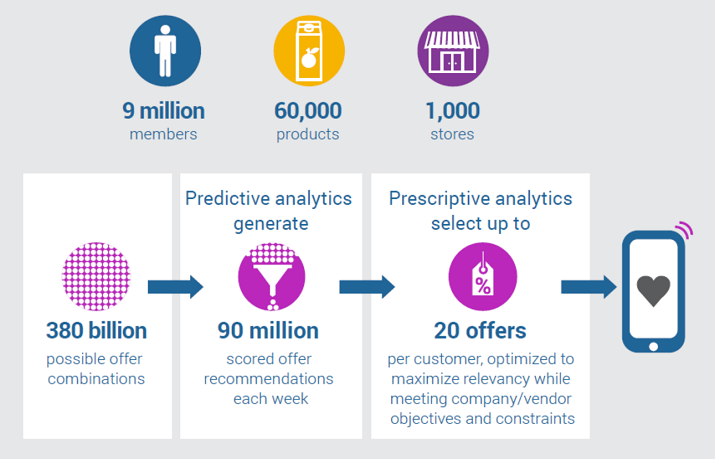 The loyalty program, which rocketed to near the top of the nation's grocery programs in just one year, is also changing the economics of cultivating loyalty. Marketing executives feel the program delivers high performance because it pinpoints where incentive investments will produce the most profitable changes in customer behavior. As a result, loyalty members are making more trips, buying bigger baskets and shopping more categories than nonmembers — and the company has substantially increased share of wallet from its best customers.
We've recently published a white paper – entitled Loyalty Is Rocket Science for a Major Canadian Grocer – that looks at how the grocer is achieving this success. In it, we discuss how the retailer:
Knows when customers will buy and what they care about most
Predicts individual demand elasticity to point thresholds in offers
Optimizes offer sets for best customer-company outcomes
Learns what actually causes customers to buy
We invite you to take a read and share your own loyalty best practices in the comment section below.