You're so immature! Or, at least that's how you're managing your customer experience.
In simplest terms, Customer Experience Maturity is the breadth, depth, and frequency at which your company applies the best practices of Customer Experience Management (CEM). Your company's maturity falls somewhere along the following spectrum: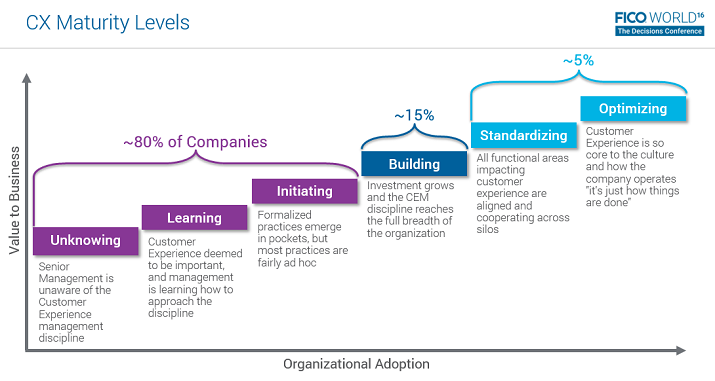 Luckily for you and your company, approximately 80% of all companies are immature when it comes to CEM. That means you can still catch up and have a shot at being "one of the mature ones."
If your company is among the 89% that Gartner says intend to compete on the basis of customer experience in 2016, have you figured out how you will outperform your competitors – particularly if they are intending to do the same thing?
Great customer experiences that set you apart from the competition don't just happen. Top-performing companies achieve them through effort and by following disciplined approaches to getting better every day. Just like an athlete must train and put in the effort to build the right muscle and muscle memory, so must your company put forth effort on best practices.
Within CEM, there are 8 important disciplines, summarized as follows: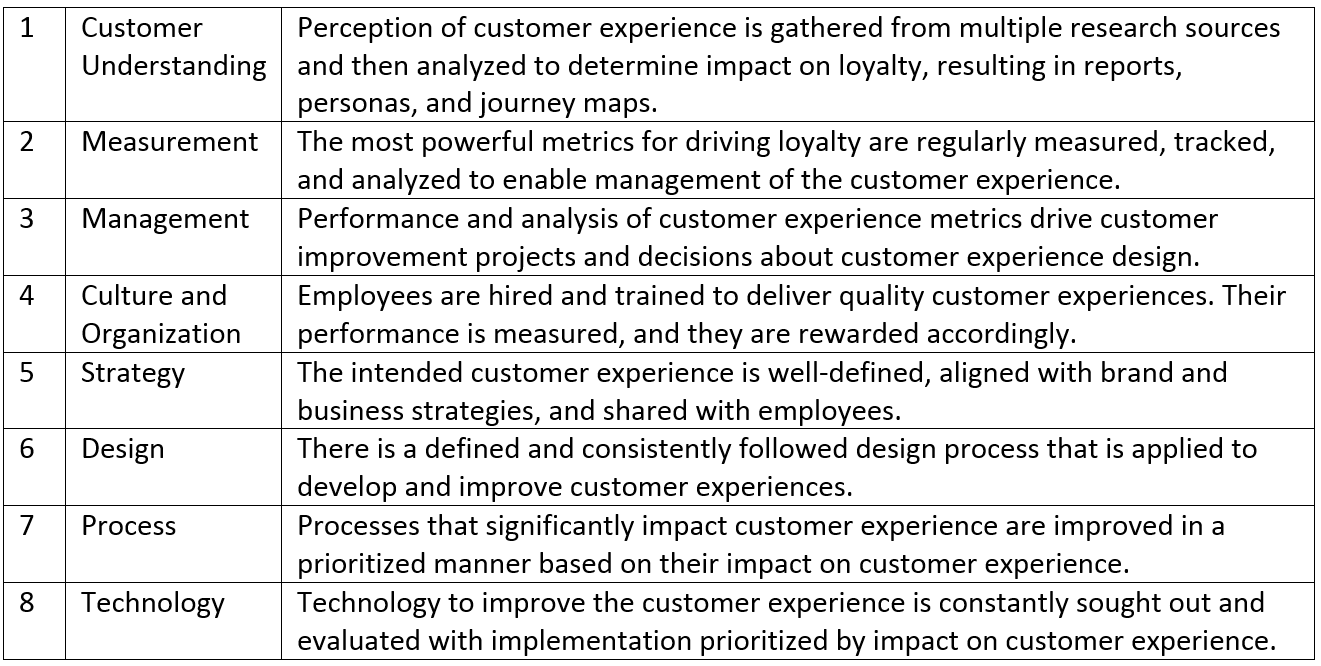 Across these 8 disciplines, FICO has identified 51 best practices that the most mature companies have adopted.
I've had the pleasure of working with brands that deliver the best customer experiences in their industries, such as Disney, Zappos, and Mercedes. Interestingly, although they excelled in several of the 8 areas, they were often immature or average in others. So, you don't need to be great at all the disciplines to hold a leadership position.
As you begin down the path to maturity, create action plans that align with your strategy and brand, take action to adopt the best practices, and mature your CX one day at a time. As you take action, socialize your findings and stay focused on delivering positive, measurable results.
Start down this path to maturity now by asking me to email you a copy of the 51 best practices in the FICO maturity assessment. After reviewing, you will have a sense for the ways your company needs to mature the most. And join us at FICO World, where I'll present a session on Measuring and Improving Your Company's Customer Experience Maturity – plus we have an entire track devoted to Customer Experience!