Home
/ Automotive Finance
Automotive Finance
The Automotive Roadmap, optimized by FICO
Overview
A major shift is taking place in the auto, motorized and powersports industries due to advancements in technology, changing customer preferences, compliance and massive competition. These changes put increased pressure on the operational and customer-facing sides of your organization like never before.
Bridge digital and in-store experiences through the use of predictive and prescriptive analytics, real-time scoring and the latest in credit-risk lifecycle solutions. We help automotive finance companies to achieve 5 key things:
Find customers through the latest marketing analytics and engagement strategies
Acquire customers through optimized originations and pricing
Manage customer delinquencies and collection agencies
Protect their portfolio by identifying fraud as well as KYC, AML and cyber threats
Differentiate yourself from your competition through advance analytics and decisioning
Did you know that 19 of the top 20 auto lenders work with FICO to help shape their roadmap?
FICO is a world leader in customer-focused advanced analytics and credit-risk lifecycle software.
The FICO Solution for Automotive Finance

Customer Engagement & Marketing
Find new customers and retain more of your current customers with analytic driven customer discovery and engagement. This requires understanding your audience at a personalized level so that you know with ongoing mathematical precision what offers will be most compelling to which customers. You can unlock their value today through analytic data enrichment and engaging them with the most relevant content through omni-channel communications.
Learn how BMW improved the customer engagement

Optimized Origination
Speed of decision and response time are critical. When you find the right customer, Acquire and onboard them successfully by making precise, value-based decisions during finance origination and use omni-channel communication to drive application completions. This approach uses analytics to assess customer risk, reduce application fraud and automate the process which reduces decision time by 50 % or more. FICO solutions enable you to significantly reduce rehashing, manual underwriting tasks and deliver new customer experiences on digital channels.
Watch more about optimized origination

Debt Management
Manage your interactions with customers throughout their relationship with you to foster loyalty. Improve your collection agency management to keep more of your customers in their vehicles while improving your bottom line. FICO solutions provide early stage warnings for at-risk customers and enable delivery of adaptive recovery treatments based on optimization science.
Watch how Toyota helps keep 10.000
drivers from hurting their credit

Fraud, Security and Compliance
Protecting your organization against Fraud, Cybersecurity Breaches, and Money Laundering has never been more important. Avoid comprising your business results by securing your organization against the increased risk of cyber-attacks; guard against synthetic identity fraud, identity theft, and dealer fraud as well as detect and resolve financial fraud by knowing your customer and preventing money laundering. FICO solutions help protect your brand's reputation and trust in the marketplace while growing your top line and defending the bottom line.
Watch an on-demand webinar on preventing Auto Fraud

Advanced Analytics
Differentiation today is impossible without analytics, optimization science, machine learning and data-driven predictive models that go beyond toy problems and instead solve serious business problems with high-volume, mission-critical systems that drive operational performance. Unlike our competitors, the FICO self-service analytical platform powers everything that we do.
FICO Rated Leader in Predictive Analytics
and Machine Learning

Additional examples of FICO's Automotive solutions
Propensity Scores
Customer Focused Analytics and Optimization
Marketing and Customer Engagement Analytics
Model Development
Credit Decisioning and Negotiating Multiple Offers
Consistent Customer Communications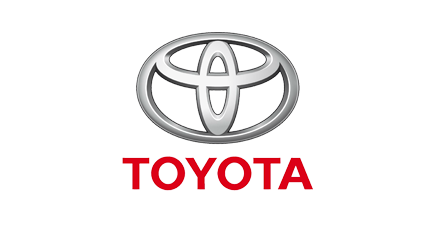 Toyota Differentiates with Analytics
"What FICO brought was bringing our predictive analytics to the next level, which involves micro-segmentation and combining multiple models to get one result," Bander tells Datanami. "It involves action-effect modeling, which allowed us to figure out, when we take an action, what are the individual customer microsegments likely to do in response to that action."