Overview

Machine learning helps data scientists efficiently determine which transactions
are most likely to be fraudulent, while significantly reducing false positives. If done properly, machine learning can clearly distinguish legitimate and fraudulent behaviors while adapting over time to new, previously unseen fraud tactics. 


The Falcon Platform uses machine learning to interpret the behaviors of each individual, device, merchant, payee, and channel involved in a transaction. These behaviors are analyzed, both individually and in aggregate, in less time than it takes to blink. We call these capabilities cognitive fraud analytics. It's comprised of a deep portfolio of supervised and unsupervised machine learning techniques designed to help you stay ahead of consumers' evolving banking preferences while remaining invisible during legitimate transactions. It was purpose-built to detect financial crimes while adapting, in real-time, with each individual transaction.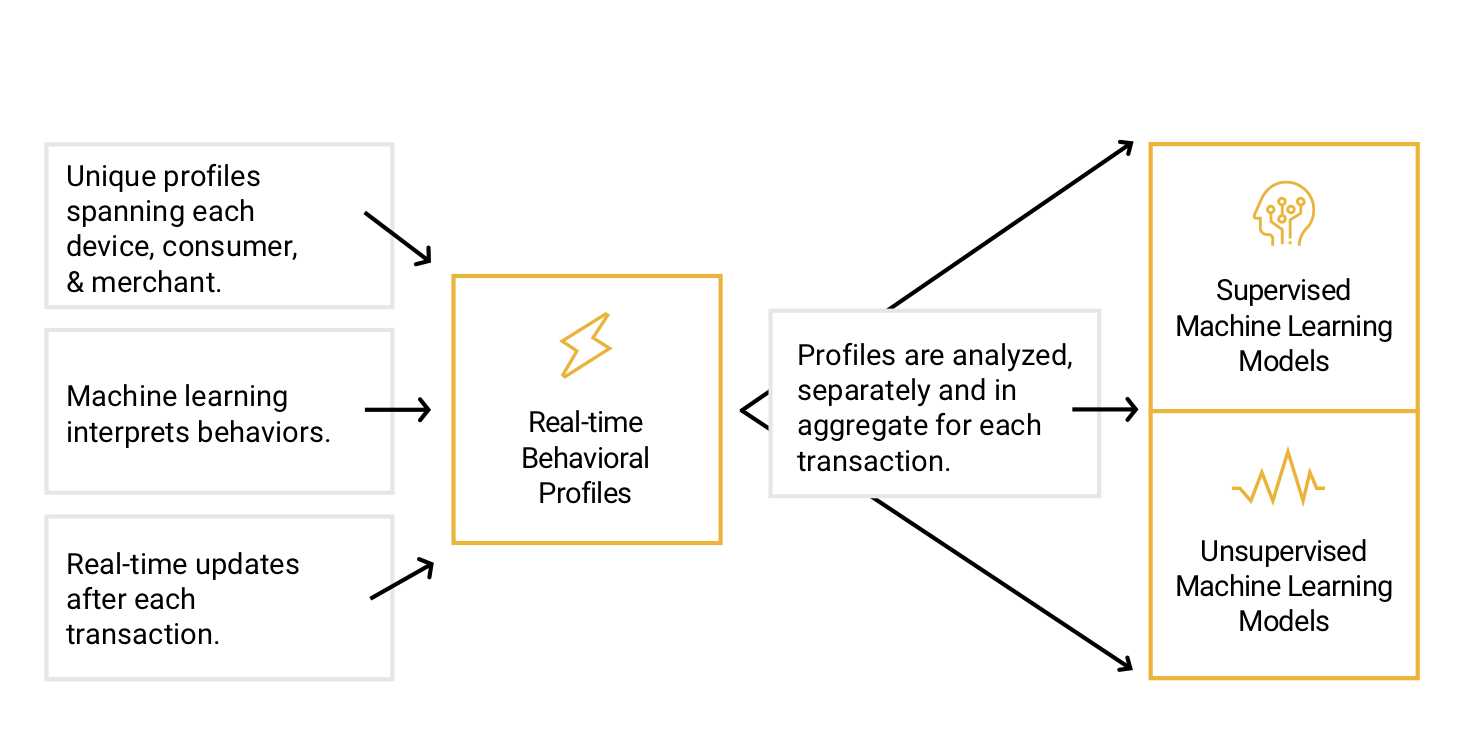 Facts

 
80+

Fraud-focused machine learning patents
 
15,000
Calculations performed on each transaction  
How It Works

 


Real-time Behavioral Profiles
Machine learning that interprets behaviors of all transaction elements including consumers, accounts, merchants, devices, and more.
 


Supervised Machine Learning
Models built and tested with billions of legitimate and fraudulent transaction exemplars.
 


Unsupervised Machine Learning
Self-learning AI that continually retrains, in production, to detect outlier transactions and behaviors.


Adaptive Analytics
Automatically adjusts fraud models based on analyst case disposition. This self-learning AI technique identifies new fraud patterns as well anomalous, yet legitimate, change in consumer behavior.
Benefits

With more than 80 fraud-centric machine learning patents and ongoing R&D backed by the FICO® Falcon® Intelligence Network, FICO's cognitive fraud analytics can help you protect all interactions, across all channels, all while protecting the consumer experience.