Product Details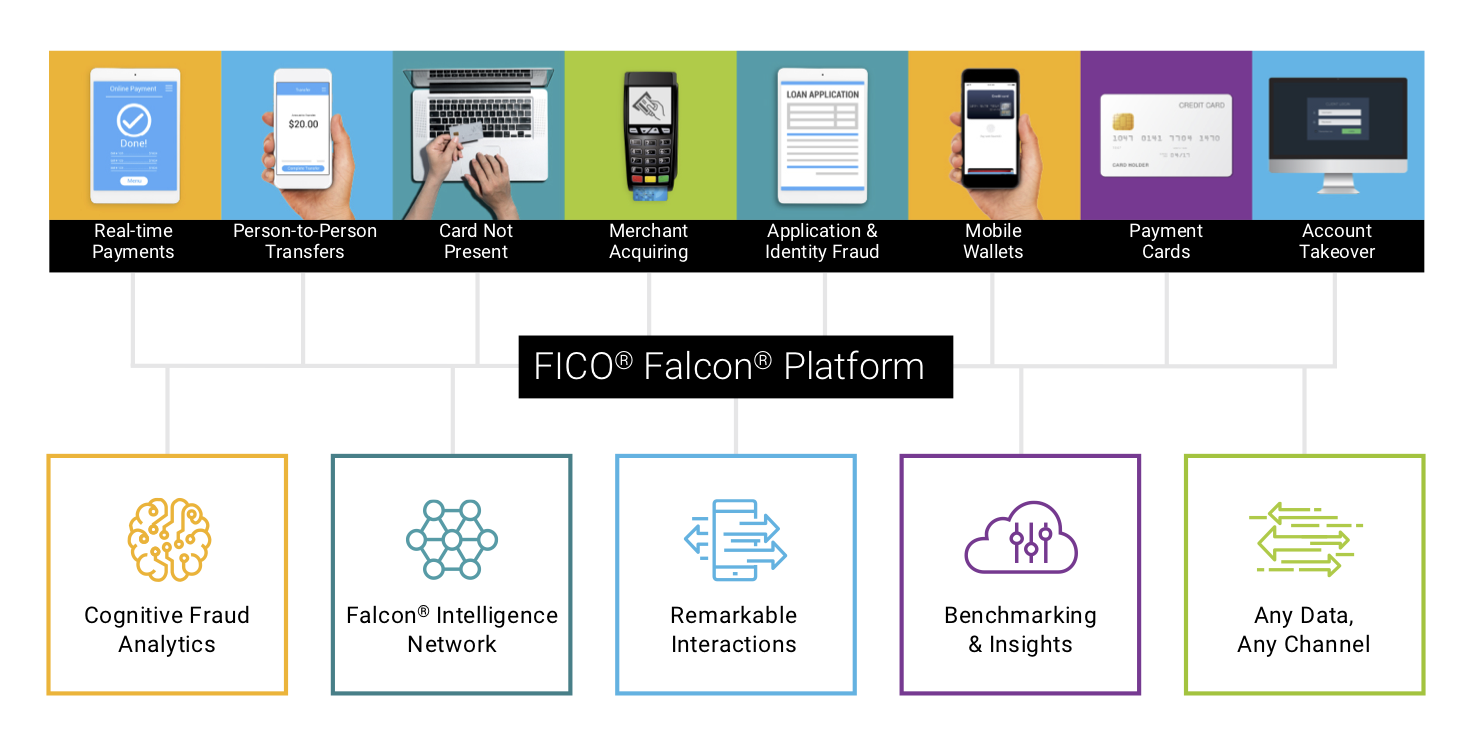 Consumer banking preferences are changing – fast. Customers want to transact how and when they choose, without latency. They want a banking relationship that's 100% convenient and 100% secure. The FICO® Falcon® Platform, the world's most intelligent fraud platform, advances the consumer experience by extracting frauds from real time payment streams while remaining invisible during legitimate transactions.
With over 70 patents in fraud-specific machine learning and AI, the FICO® Falcon® Platform helps financial institutions detect and prevent fraud seamlessly, in real time, all while improving the bottom line and advancing the consumer experience.
The FICO® Falcon® Platform allows you to score transactions, across a rapidly expanding array of payment options, and understand customer behavior patterns so you can intelligently prevent and monitor suspicious and fraudulent behavior.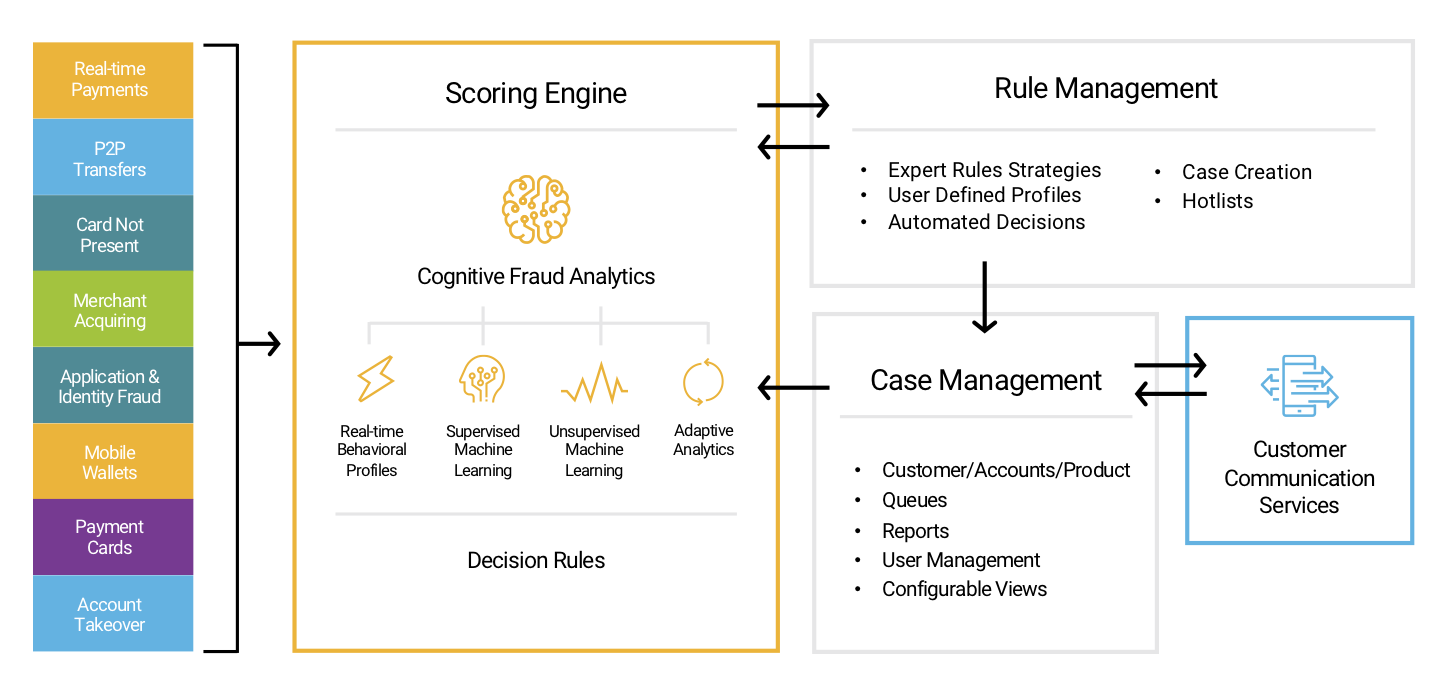 FICO® Falcon® Platform provides fraud management solutions powered by a broad portfolio of fraud-specific machine learning techniques, each optimized for specific types of financial transactions. It offers an end-to-end, holistic approach so your organization can make faster, smarter decisions across all channels and payment options.


Understand Customer Behaviors

Identify meaningful and unique insights about customer behavior patterns, making it easier to identify suspicious transactions and seamlessly prevent fraud.
 


Adapt to New Behavior Faster

Use machine learning to breakdown transactions in order to interpret and anticipate behaviors over time. Reduce false positives with machine learning profiles that adapt with each transaction and identify legitimate behavior changes faster.
 


Promote New Experiences

Protect your institution from financial harm while confidently supporting frictionless payments, across all channels, that are essentially convenient and secure.
‌  Omnipresent Coverage: Cover all interactions including applications, card transactions, P2P payments, retail banking, and non-monetary transactions.
‌  Cognitive Fraud Analytics: Employ ubiquitous fraud detection with self-learning AI and real-time behavioral profiling.
‌  Falcon Intelligence Network: Join thousands of global banks driving fraud-specific machine learning innovation.
‌  Remarkable Interactions: Deliver a seamless experience with personalized fraud controls and 2-way virtual agent interactions.
‌  Benchmarking & Intelligence: Achieve a unique view of fraud performance & trends with empirical industry benchmarks.
‌  Any data, any channel: Strengthen your fraud detection strategies by ingesting and analyzing granular-level behavioral details across each merchant, device, account, and consumer.