Product Details
The FICO® Score helps lenders make accurate, reliable and fast credit risk decisions across the customer lifecycle.The credit risk score rank-orders consumers by how likely they are to pay their credit obligations as agreed. The most widely used broad-based risk score; the FICO® Score plays a critical role in billions of decisions each year. FICO Introduces New FICO® Score 10 Suite.
FICO® Scores are available for lenders through our worldwide network of credit reporting agency partners. Lenders interested in licensing and pricing information can contact their local credit reporting agency for details.
Get a broad-based view of risk
FICO® Scores provide a consolidated view of how consumers repay credit obligations, including accounts held by other lenders. The scores are empirically built using consumer bureau data from millions of consumers. FICO Scores are updated regularly to reflect changes in consumer behavior and lending practices.
Extend credit with confidence
FICO® Scores are highly predictive measures of applicant and customer risk. Credit grantors can better determine, for example, which consumers to target, how much credit to extend and whether to raise a credit line.
Attain targeted risk control from a multi-scorecard design
A FICO® Score is generated using multiple scorecards, with each scorecard tuned to assess risk for a specific consumer segment—for instance, consumers with serious delinquencies. To streamline model updates, scorecards are aligned to reflect similar risk across FICO scoring systems and releases.
Achieve consistency and compliance
FICO® Scores help lenders make consistent, unbiased risk decisions, and support compliance with national, local and global regulatory requirements, such as Basel II. FICO works to ensure the scores are understood and accepted by regulators worldwide.
THE score widely accepted by industry leaders
The FICO® Score is used by Fannie Mae, Freddie Mac and the FHA in the mortgage secondary market; and Standard & Poor's and Fitch IBCA ratings agencies that enable securitization of industry loan pools into bond securities.
Support compliance and customer relationships
A FICO® Score comes with reason codes that indicate why the score was not higher. These support regulatory compliance and communication with consumers so they can improve their credit standing over time.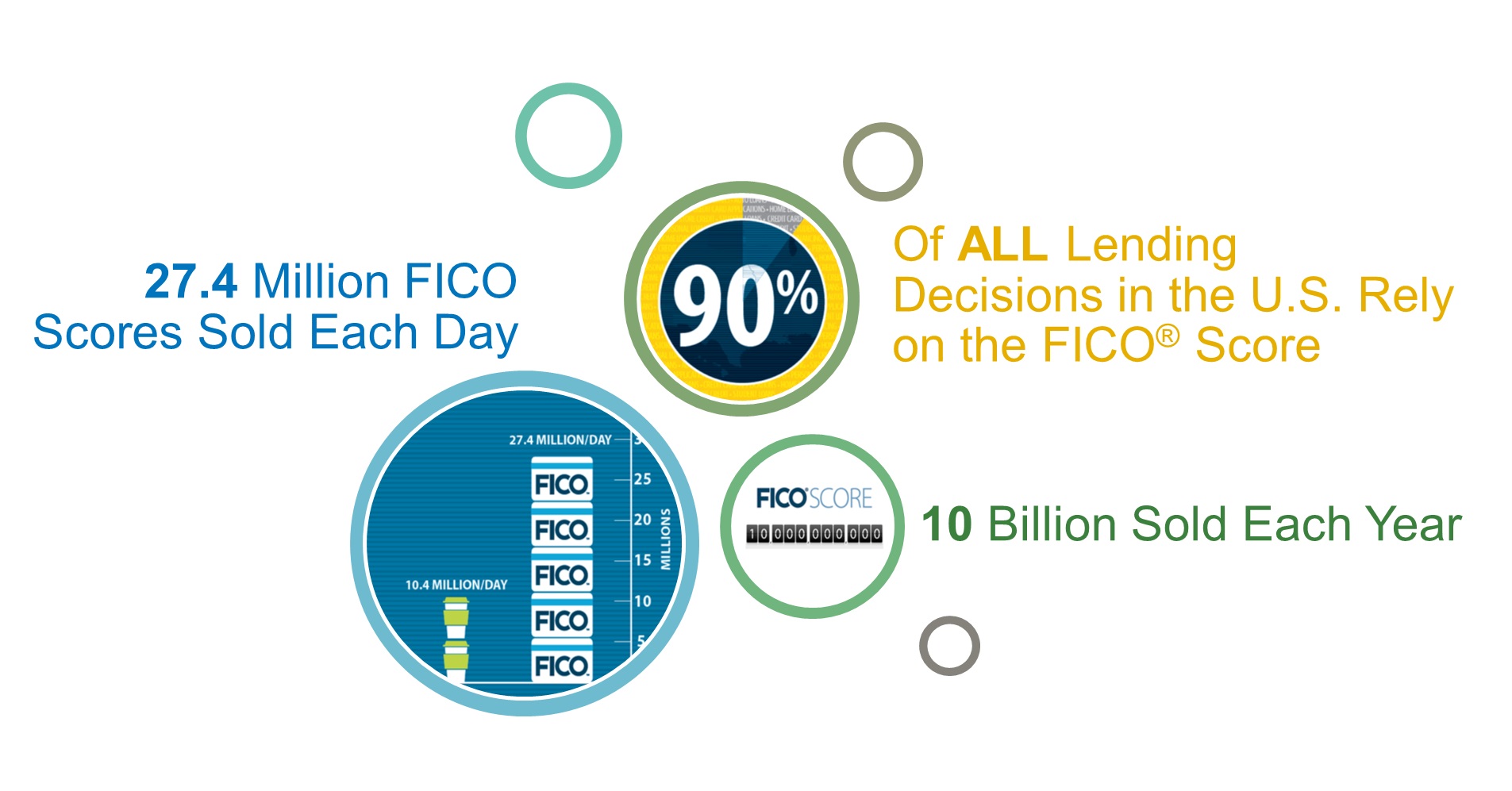 ‌  The World's #1 consumer reporting agency score, the FICO® Score Powers 10 billion+ decisions a year.
‌  Be Current - Use the FICO® Score that best captures today's consumer credit behavior and grow portfolios responsibly.
‌  Be Compliant - Comply more easily and confidently with existing all U.S. regulations.
‌  Be Adaptive - Gain all the benefits of new innovations, backward compatibility with prior FICO® Score versions eases adoption.
‌  Always Safe and Sound - The most widely used and trusted credit risk score for responsible lending decisions.