Product Details
Profitable customer management means being able to continually strike the best balance between risk, revenue and cost. FICO® TRIAD® Customer Manager does this with a unique combination of analytics, simulation, champion/challenger testing and strategy consulting. The result? Unmatched capabilities for predicting customer behavior, helping you make the right decisions at the right time. In fact, more than 65% of worldwide consumer credit card decisions are automated and improved with TRIAD Customer Manager, making it the world's leading credit and deposit customer management solution.
Visit the FICO TRIAD Community to download software trials, get support and talk to the experts!
Visit Community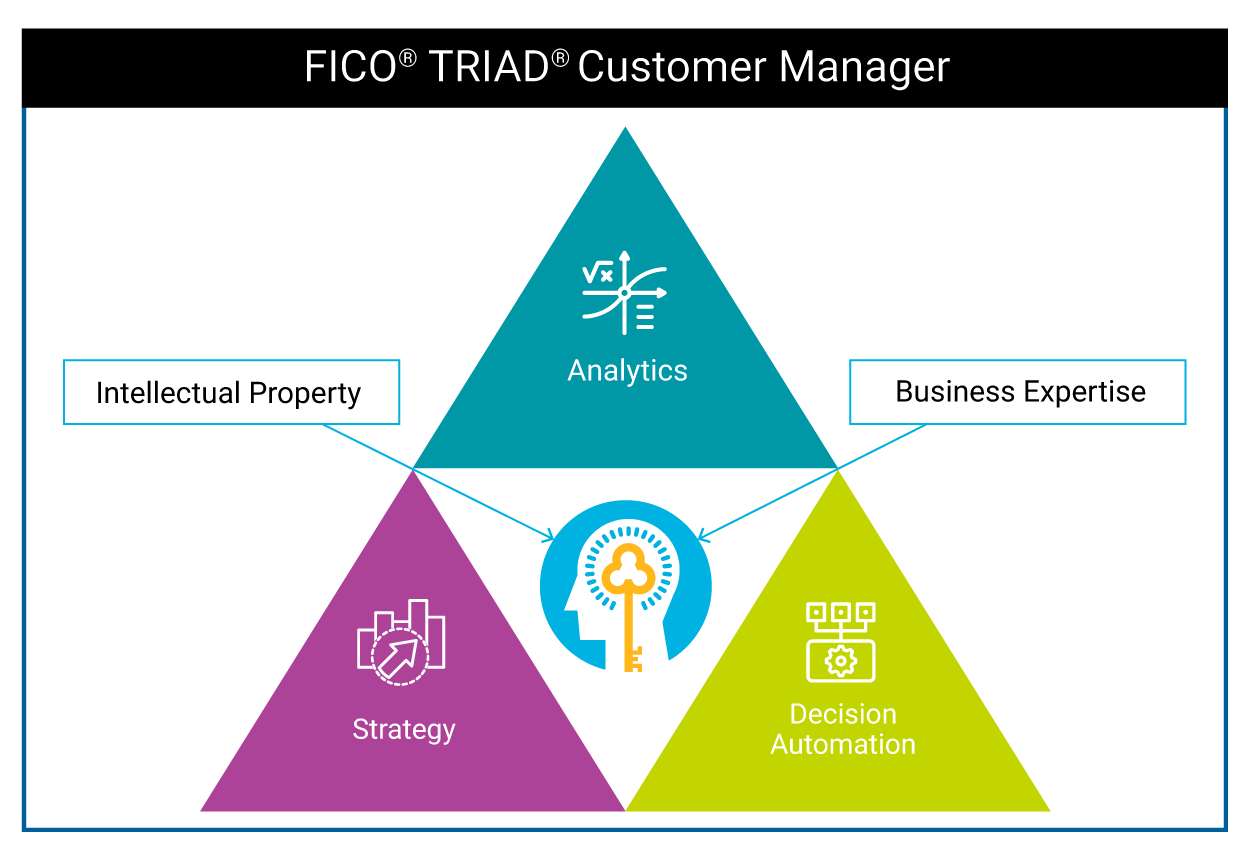 More revenue, fewer delinquencies
FICO® TRIAD® Customer Manager automates and improves decisions for credit cards, debit cards, deposit accounts, all kinds of loans, mortgages and other business lines. Your results will vary, but typical results show:
~30% increase in revenues
~25% decrease in delinquencies
~25% increase in interest income
Smarter decisions
FICO® TRIAD® automates decisions based on risk exposure across all customer accounts.
Integrated analytics generate behavior scores, accurately predicting the risk level of every account.
Precision scoring enables improved portfolio segmentation.
Coordinated treatments for terms, fees, credit facilities, transaction approvals, and distressed debt situations ensure the right treatments for the right customers.
Faster adaptation
Predictive models for collection, bankruptcy, revenue, response, attrition and more incorporate a wider range of customer behavior forecasts to help analysts make better decisions.
Rich, graphical strategy design capabilities help business users quickly respond to market and regulatory changes, providing more power and independence to create or modify customer treatments as needed.
FICO® TRIAD® Customer Manager enables you to test and adapt strategies with FICO's predictive analytics. Using an analytic closed-loop process, you can deliver precise and consistent customer treatments for a variety of financial products, including credit cards, current or demand deposit accounts, mortgages, installment loans and more.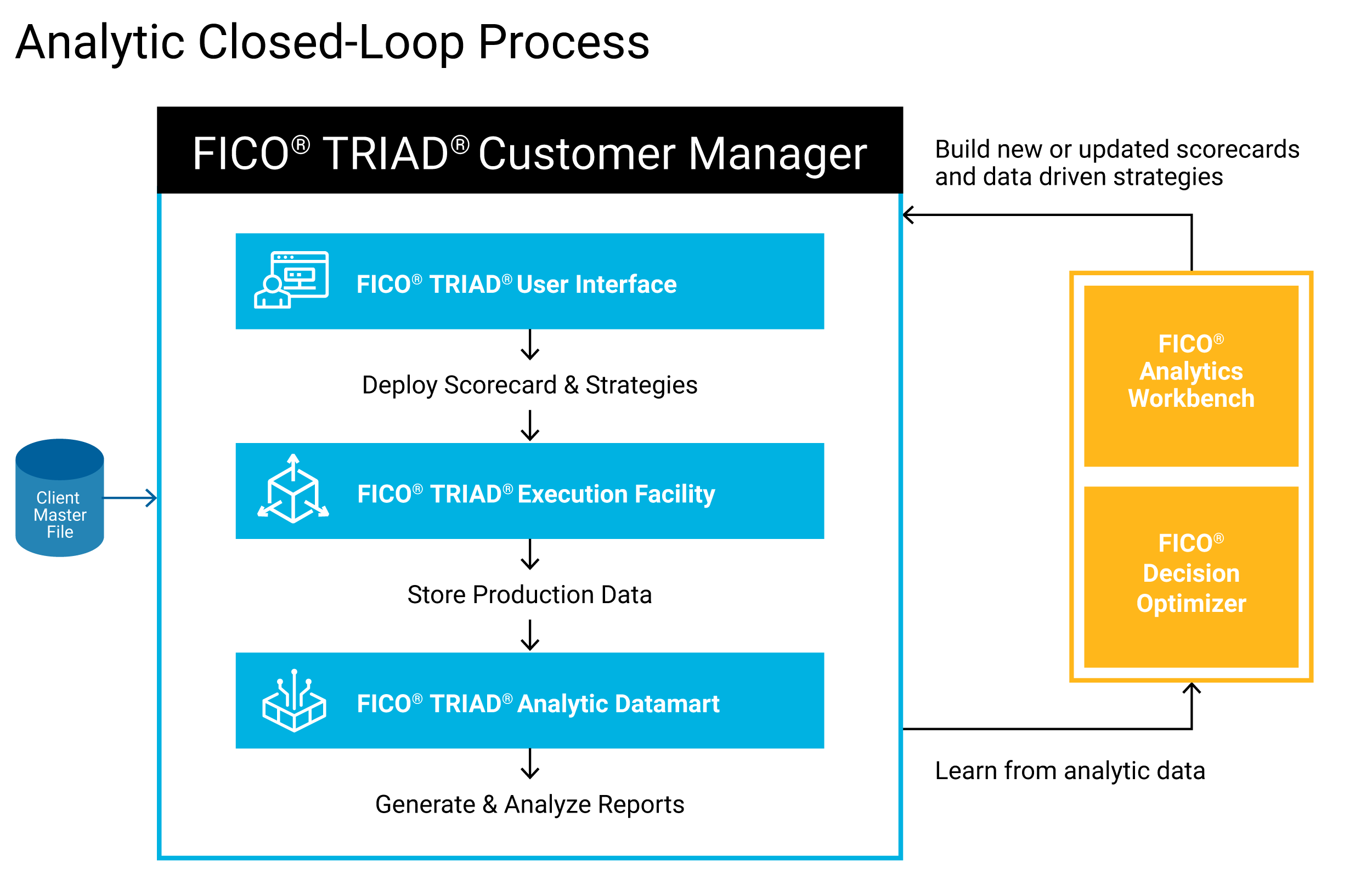 ‌  Flexibility to make data-driven decisions your way.
‌  Advanced analytics for precise, timely predictions of customer behavior.
‌  Strategy tools give business users more power and independence than ever.
‌  Champion/challenger testing — and the means to develop higher performing challengers.
‌  Results tracking and reporting to measure ongoing success.
‌  "Closed loop" architecture for continuous improvement.