Need help with a product?
FICO offers all licensed clients use of a secured, self-service Web portal for Product Support, FICO Online Support. FICO Online Support allows users to self help on their issues 24 hours a day, 7 days a week.
Financial Services
Insurance
Public Sector
Pharma and Life Sciences
Education
Retail
Learn how BMW sped up its customer communications
"Using FICO Customer Communication Services, we get a secure, highly flexible, robust solution with a low cost of entry, and we can leverage the expertise of a valued partner, which allows our in-house maintenance support to focus on other key internal priorities and platforms."
- Wayne Orchowski, CEO BMW
Authoring Tools
Resources
FICO Analytic Cloud: Your portal for operationalizing analytics and decisioning.
Customer data is more widely available than ever, but leveraging data to drive smarter decisions requires new thinking and a new kind of agility. Cloud-based decision management – the seamless marriage of data-driven insights and codified decision logic with applications that reach your customers where and when they want – is the key to operationalizing analytics to automate and optimize customer engagements. The FICO Analytic Cloud is where this journey begins…
Learn about FICO Products and Solutions whenever is convenient for you.
A highly interactive, hands-on experience in our classes, and a focus on practical knowledge and skills transfer.
Careers At FICO
Are you ready to fulfill your potential? FICO offers big career opportunities in Big Data Analytics from California to New York, London to Bangalore and Beijing.
Fair Isaac Advisors Collections & Recovery Consulting
Our consultants have helped many of the world's leading banks establish collections and recovery practices that are more efficient, effective and profitable.
Overview
Fair Isaac Advisors Collections & Recovery Consulting
We can quickly identify the areas where you can rapidly achieve return on investment, and help you establish a roadmap to make your operation best-in-class, including quick wins and medium- to long-term initiatives.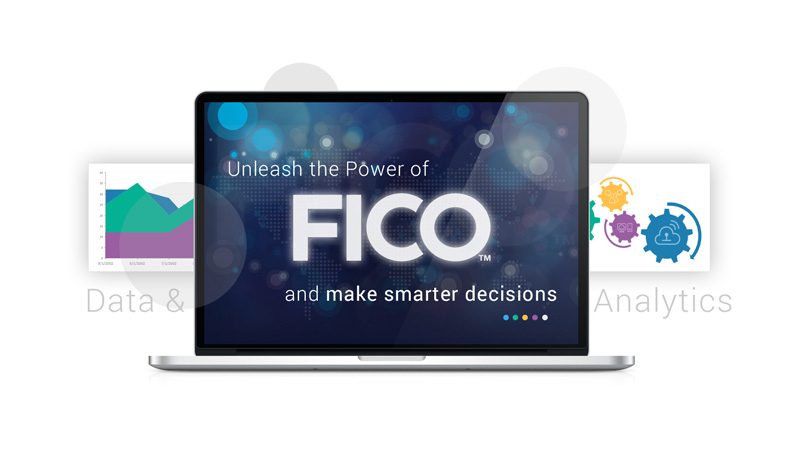 Core Benefits
Maximum return
Experienced industry experts
More effective operations
Maximum return
Our team has extensive experience in accelerating and maximizing the return on investment our clients achieve when deploying collections and recovery software like FICO® Debt Manager™ solution, FICO® TRIAD® Customer Manager, FICO® PlacementsPlus® Service or analytics solutions, such as payment/liquidation prediction models, recovery optimization models or debt portfolio (sale) evaluation.
Experienced industry experts
Our Collections and Recovery team consists of consultants who gained their experience in senior roles with market leaders of your industry – we understand your problems because we have been on your side of the table. Working with the leading banks around the globe, we help market leaders to move their collections organization toward best practice.
More effective operations
Combining our industry knowledge with FICO's leading approach to analytics and decision optimization, we can help you to make your collections and recovery processes more effective and efficient. We help you focus your resources on the accounts where they can make the biggest impact, reducing your operational costs, roll rates and ultimately losses.
Key Features
Operational Assessments: We conduct detailed and structured reviews of collections and recovery operations. During the review, we assess operational strategies and processes, the effective execution of the agreed upon collection strategies, performance management, work-out and hardship program plans, the use of analytics and technology, available management information, as well as staff and capacity management.
Best Practice Consulting: We help you to shape your best practice approach to collections and recoveries. We can help you with improving your collection strategy or the way you use your agencies, optimizing your communication strategy or the way you use your dialer, aligning your management information with your corporate goals or implementing an incentive plan that truly motivates your staff to do the right thing at the right time.
Organizational Development: We can help with the strategic re-alignment of your collections and recovery organization. Whether you centralize your collections organization, establish collections practices for new products or a newly acquired loan portfolio—we can advise on the organizational design, the definition of roles, and on the preparation of collection policies and procedures, tailored to your specific needs and operational goals.
Want to take your business to new heights?
Request more information. Enter your information and we will respond directly to you.