Overview
FICO
®

TRIAD

®

Customer Manager

Customer-centric firms know that FICO® TRIAD® Customer Manager, the world's leading credit and deposit customer management solution, helps deliver profits. TRIAD's closed loop decision improvement process drives long-term profit growth at lower risk through a unique combination of analytics, simulation, champion/challenger testing, and unmatched strategy consulting. More than 65% of all customer credit card decisions worldwide are automated and improved with TRIAD.

TRIAD is available on-premises or in the cloud.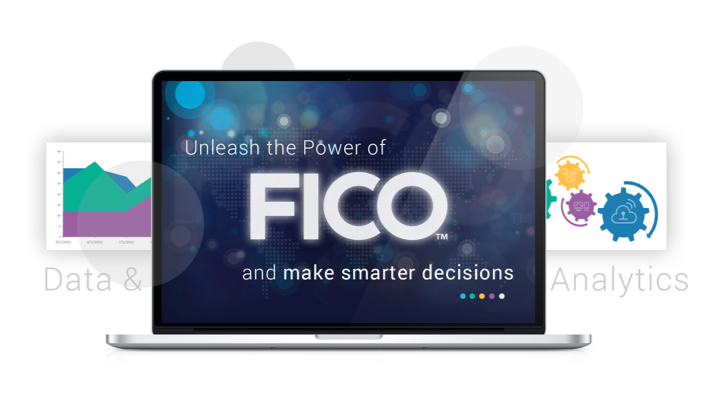 Core Benefits
More revenue & interest, fewer delinquencies
The right treatment for the right customer
Adapt Faster for Better Results
More revenue & interest, fewer delinquencies
TRIAD Customer Manager automates and improves decisions for credit cards, debit cards, deposit accounts, personal/auto/home equity/small business loans, mortgages and other business lines. Client results will vary, but typical results show:
~30% increase in revenues
~25% decrease in delinquencies
~25% increase in interest income
The right treatment for the right customer
TRIAD automates decisions based on the organization's risk exposure looking across all customer accounts. Integrated analytics generate behavior scores, accurately predicting the risk level of every account. Precision scoring enables improved portfolio segmentation, delivering coordinated treatments for terms, fees, credit facilities, transaction approvals, and distressed debt situations, to ensure the right treatment for the right customers.
Adapt Faster for Better Results
Predictive models (i.e. collection, bankruptcy, revenue, response, attrition) help analysts make better decisions with strategies that incorporate a wider range of customer behavior forecasts. Rich, graphical strategy design capabilities give business users more power and independence to create or modify customer treatments to quickly respond to market change. Quickly adapt to address ever-changing regulation.
Product Summary
FICO® TRIAD® Customer Manager
FICO® TRIAD® Customer Manager unifies and automates FICO's cutting-edge work in predictive analytics & decision strategies to drive profits. TRIAD clients benefit from precise and consistent customer treatments in credit cards, current or demand deposit accounts, mortgages and installment loans.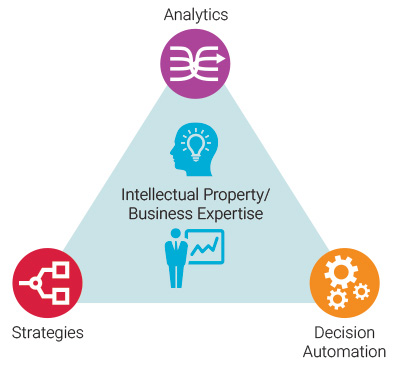 Key Features
Decades of business expertise embedded in decision areas for structured and discrete decisions within the context of a coordinated customer strategy
Embedded analytics deliver a more precise understanding of customer performance and potential, driving better segmentation and more accurate treatments
Champion/Challenger testing to improve both marketing and risk decisions, while limiting risk
Simulation assesses business impact prior to deployment to reduce potential undesired impacts
Included reporting for easy insight into decision outcomes and performance without the need for IT intervention
Extensibility of decision logic using FICO Decision Managmement Platform (FICO® Model Builder, FICO® Blaze Advisor)
TRIAD Customer Manager is available on-premises or in the cloud. FICO TRIAD Cloud Edition provides a secure, hosted environment for the user interface, and the execution facility.
Enhanced audit processes track all changes enhancing security and compliance efforts
Extensive strategy visualization and comparison tools across all nodes and decision variables
Want to take your business to new heights?
Request more information. Enter your information and we will respond directly to you.