Need help with a product?
FICO offers all licensed clients use of a secured, self-service Web portal for Product Support, FICO Online Support. FICO Online Support allows users to self help on their issues 24 hours a day, 7 days a week.
Financial Services
Insurance
Public Sector
Pharma and Life Sciences
Education
Retail
Learn how BMW sped up its customer communications
"Using FICO Customer Communication Services, we get a secure, highly flexible, robust solution with a low cost of entry, and we can leverage the expertise of a valued partner, which allows our in-house maintenance support to focus on other key internal priorities and platforms."
- Wayne Orchowski, CEO BMW
Authoring Tools
Resources
FICO Analytic Cloud: Your portal for operationalizing analytics and decisioning.
Customer data is more widely available than ever, but leveraging data to drive smarter decisions requires new thinking and a new kind of agility. Cloud-based decision management – the seamless marriage of data-driven insights and codified decision logic with applications that reach your customers where and when they want – is the key to operationalizing analytics to automate and optimize customer engagements. The FICO Analytic Cloud is where this journey begins…
Learn about FICO Products and Solutions whenever is convenient for you.
A highly interactive, hands-on experience in our classes, and a focus on practical knowledge and skills transfer.
Careers At FICO
Are you ready to fulfill your potential? FICO offers big career opportunities in Big Data Analytics from California to New York, London to Bangalore and Beijing.
FICO® DMN Modeler
A free, powerful tool to leverage the open Decision Model and Notation Standard
Overview
FICO
®

DMN Modeler

The Object Management Group's DMN (Decision Management and Notation) makes decision modeling quick and easy using a standard notation. FICO® DMN Modeler is a powerful and visually intuitive tool that enables anyone to get started today (no excuses).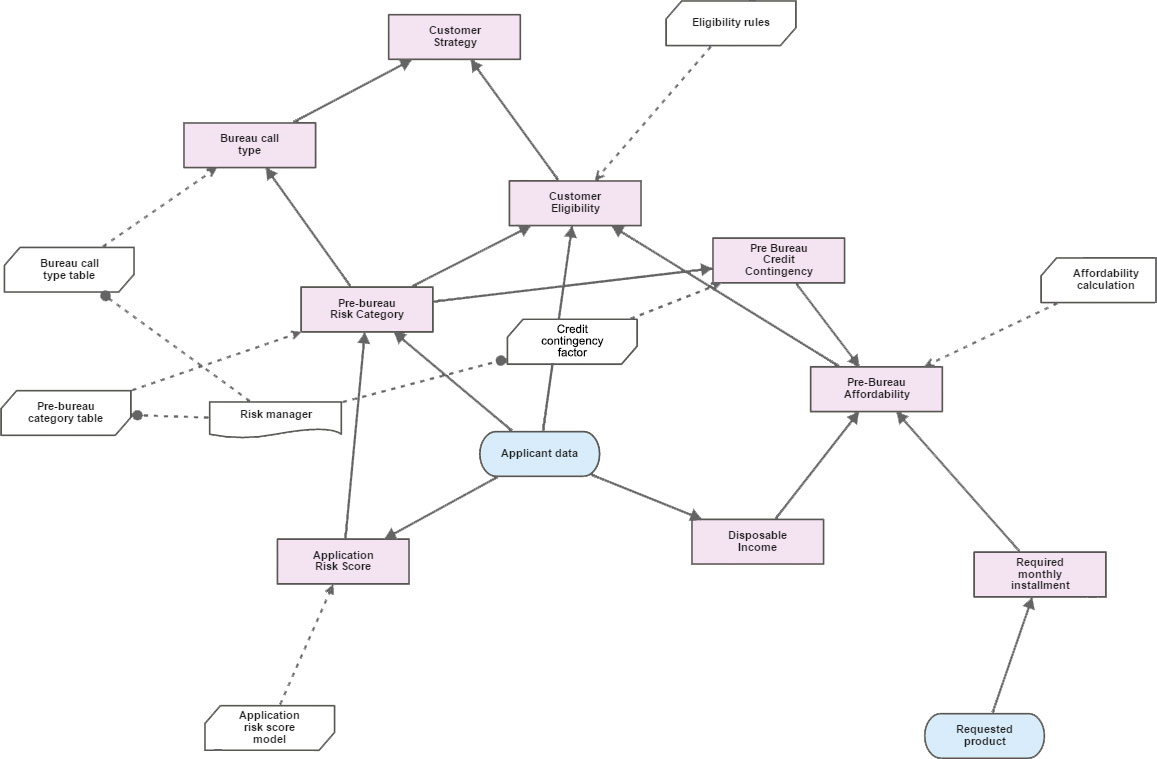 Core Benefits
Improve the Precision of Decision Making
Maintain enterprise-wide consistency
Lower costs and reduce time to market
Improve the Precision of Decision Making
By leveraging an industry standard, FICO® DMN Modeler makes it easier to create, codify and improve decisions. Quickly identify key constituents and data requirements for every decision your company makes while strengthening your decision logic.
Maintain enterprise-wide consistency
FICO® DMN Modeler makes it easier to quickly create and share decision models based on the DMN standard, enabling greater transparency and collaboration throughout an organization.
Lower costs and reduce time to market
By leveraging a notation that graphically represents how decisions are made, businesses gain process efficiencies and can stay focused to deliver projects.
Solution Architecture
FICO® DMN Modeler
FICO® DMN Modeler is a free tool which provides everything needed to create and generate decision models based on the OMG industry standard Decision Model and Notation (DMN) Standard. FICO DMN models can be refined, customized and deployed using the FICO® Decision Management Suite.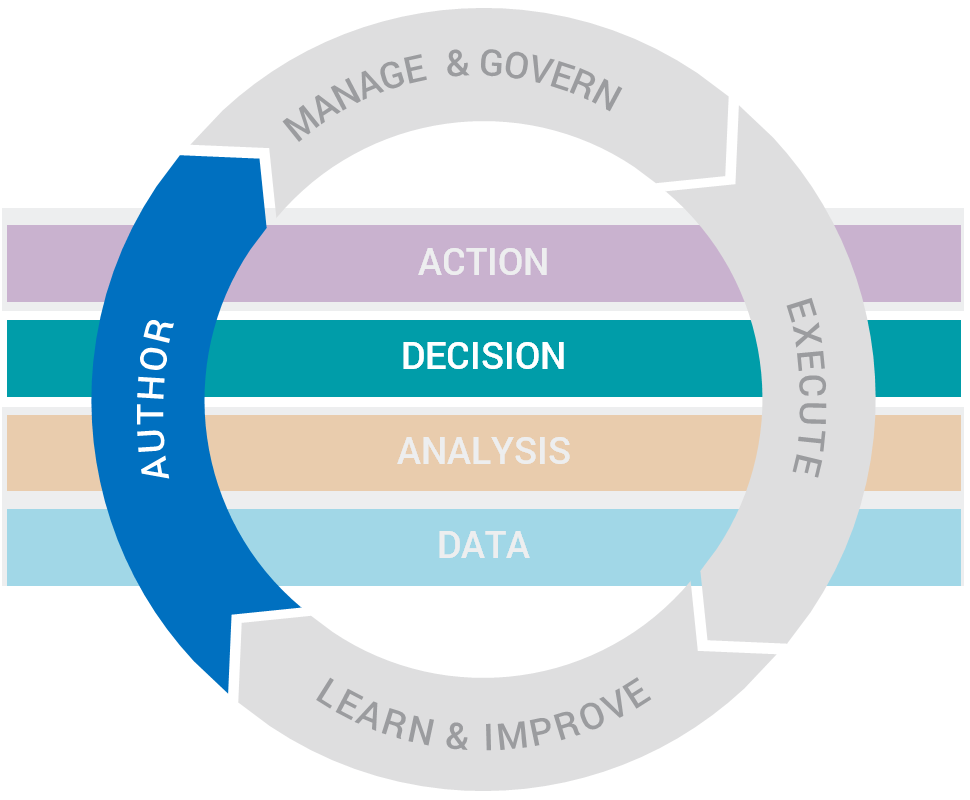 Key Features
Improves the precision of the decision-making process through greater transparency and stronger decision logic
Identifies related data repositories, decision ownership, analytics and decision tables
Expedites time-to-market by leveraging true model-based development and standards compliance
FICO® DMN Modeler is entirely free and is not limited in capability or time
Maintains enterprise-wide consistency in decision processes through re-use of models and decision logic
Lowers operational costs in developing and maintaining decision processes
Want to take your business to new heights?
Request more information. Enter your information and we will respond directly to you.