Need help with a product?
FICO offers all licensed clients use of a secured, self-service Web portal for Product Support, FICO Online Support. FICO Online Support allows users to self help on their issues 24 hours a day, 7 days a week.
Financial Services
Insurance
Public Sector
Pharma and Life Sciences
Education
Retail
Learn how BMW sped up its customer communications
"Using FICO Customer Communication Services, we get a secure, highly flexible, robust solution with a low cost of entry, and we can leverage the expertise of a valued partner, which allows our in-house maintenance support to focus on other key internal priorities and platforms."
- Wayne Orchowski, CEO BMW
Authoring Tools
Resources
FICO Analytic Cloud: Your portal for operationalizing analytics and decisioning.
Customer data is more widely available than ever, but leveraging data to drive smarter decisions requires new thinking and a new kind of agility. Cloud-based decision management – the seamless marriage of data-driven insights and codified decision logic with applications that reach your customers where and when they want – is the key to operationalizing analytics to automate and optimize customer engagements. The FICO Analytic Cloud is where this journey begins…
Learn about FICO Products and Solutions whenever is convenient for you.
A highly interactive, hands-on experience in our classes, and a focus on practical knowledge and skills transfer.
Careers At FICO
Are you ready to fulfill your potential? FICO offers big career opportunities in Big Data Analytics from California to New York, London to Bangalore and Beijing.
FICO® PlacementsPlus® service
Bad debt. Handle with care.
Overview
FICO
®

PlacementsPlus

®

service

FICO® PlacementsPlus™ service gives the credit grantor unprecedented visibility into the activities of the agencies working their accounts. This includes configurable daily updates of collection activity, inventory, performance benchmarks and financials, compliance outlines and more. It's not unusual for PlacementsPlus to deliver up to 15% better results than traditional placement methods.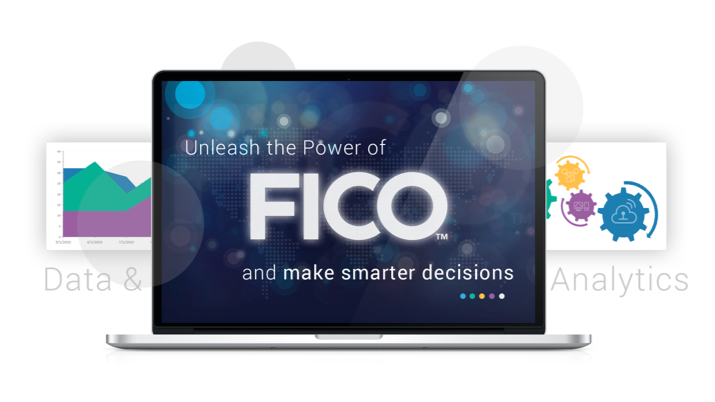 Core Benefits
Speed the recovery.
Take the guesswork out of account placement.
Optimize placements.
Speed the recovery.
FICO® PlacementsPlus® is delivered over the FICO® Network for easy adoption at minimal cost. PlacementsPlus places debts with the creditor's internal Recovery group or the most suitable agency or attorney, supporting automatic recall, reevaluation or replacement.
Take the guesswork out of account placement.
PlacementsPlus provides a full reporting suite to analyze and report agency and portfolio performance daily, providing full visibility of debt inventory, collection actions, performance benchmarks and financial results for all agencies.
Optimize placements.
Using optimized account placement, creditors have seen 5% to 20% increases in recovery over traditional approaches. Work with agencies most likely to maximize collections.
Solution Architecture
FICO® PlacementsPlus® service
What if you could use smart automation and placement to collect and recover more debt? It's easier -- and generates more revenue -- than you think. We'll show you how.
Key Features
Gives managers a single interface with all agencies for placement, management, and reporting of receivables
Provides complete monitoring and control of account handling through the lifecycle of recoveries
Delivers unprecedented insight into daily account, agency and portfolio status with standard and configurable reports
Connects directly with collection vendors for secure communications and transfers of account data and files
Replaces multiple agency connections and time-consuming mailing and delivery of account files and data
Provided as service over FICO® Network for easy adoption with minimal cost
Want to take your business to new heights?
Request more information. Enter your information and we will respond directly to you.