Need help with a product?
FICO offers all licensed clients use of a secured, self-service Web portal for Product Support, FICO Online Support. FICO Online Support allows users to self help on their issues 24 hours a day, 7 days a week.
Financial Services
Insurance
Public Sector
Pharma and Life Sciences
Education
Retail
Learn how BMW sped up its customer communications
"Using FICO Customer Communication Services, we get a secure, highly flexible, robust solution with a low cost of entry, and we can leverage the expertise of a valued partner, which allows our in-house maintenance support to focus on other key internal priorities and platforms."
- Wayne Orchowski, CEO BMW
Authoring Tools
Resources
FICO Analytic Cloud: Your portal for operationalizing analytics and decisioning.
Customer data is more widely available than ever, but leveraging data to drive smarter decisions requires new thinking and a new kind of agility. Cloud-based decision management – the seamless marriage of data-driven insights and codified decision logic with applications that reach your customers where and when they want – is the key to operationalizing analytics to automate and optimize customer engagements. The FICO Analytic Cloud is where this journey begins…
Learn about FICO Products and Solutions whenever is convenient for you.
A highly interactive, hands-on experience in our classes, and a focus on practical knowledge and skills transfer.
Careers At FICO
Are you ready to fulfill your potential? FICO offers big career opportunities in Big Data Analytics from California to New York, London to Bangalore and Beijing.
FICO® Analytics Workbench™
Explore, analyze and operationalize data of any size to improve high-value decisions
Overview
FICO Analytics Workbench is a cloud-based analytics solution that provides business users and data scientists with sophisticated yet easy-to-use data exploration, visual data wrangling, decision strategy design and machine learning. Analytics Workbench is designed for teams of varying skill sets and can be used to tackle a diverse set of high-performance, high-value modeling problems. Users can quickly build analytic models that can be easily deployed as a service on the FICO Decision Management Suite.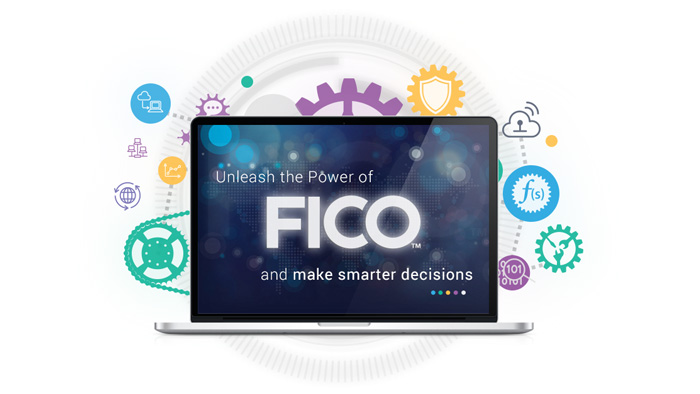 Core Benefits
Improve Analytically-Powered Decisions
Faster Time-to-Value
Complete Analytics Solution
Improve Analytically-Powered Decisions
FICO Analytics Workbench allows users to quickly develop, test and deploy predictive and prescriptive analytic models that improve decisions and allow businesses to rapidly respond to changing market, economic and regulatory conditions.
Faster Time-to-Value
An intuitive user interface, powerful data wrangling and enhanced collaboration boost productivity and reduce model development time by 25% or more.
Complete Analytics Solution
FICO Analytics Workbench is a complete analytics platform. Together with the decisioning, optimization and analytic application development capabilities in the FICO Decision Management Suite, it provides a complete data science and decision management lifecycle solution.
Key Features
Crunches data of any size and shape, and fully leverages high performance analytics, machine learning and AI
Enables users to recognize complex patterns within rich and massive data with a vast array of analytic techniques and algorithms
Makes analytics simple for both business analysts and data scientists with easy-to-use modeling environment with no programming required
Provides excellent transparency in decision making with decision trees, which are easily reviewed for compliance and auditing
Supports the top open data science languages, including Python, R, SQL and Scala, and utilities such as Spark ML
Enables business analysts to wrangle their own data with spreadsheet-like simplicity
Boosts decision performance by embedding predictive and prescriptive models directly into both real-time and batch decisions
Builds analytic sequences into notebooks that are easily shared and re-used by others
Want to take your business to new heights?
Request more information. Enter your information and we will respond directly to you.