Overview
Wage a sustainable fight against financial and white-collar crime.
Financial institutions, banks, insurance companies, and industrial corporations need to fulfill their compliance obligations, avoid reputational damages, and live up to their own ethical standards. Smart compliance solutions connect risk analysis, monitoring and management systems to increase transparency and efficiency of the compliance process throughout the company.
With the 2015 acquisition of TONBELLER, FICO® now offers a comprehensive modular set of solutions to fight money-laundering, fraud, terrorist financing, and to fulfill custom requirements for Governance, Risk and Compliance in the best possible way.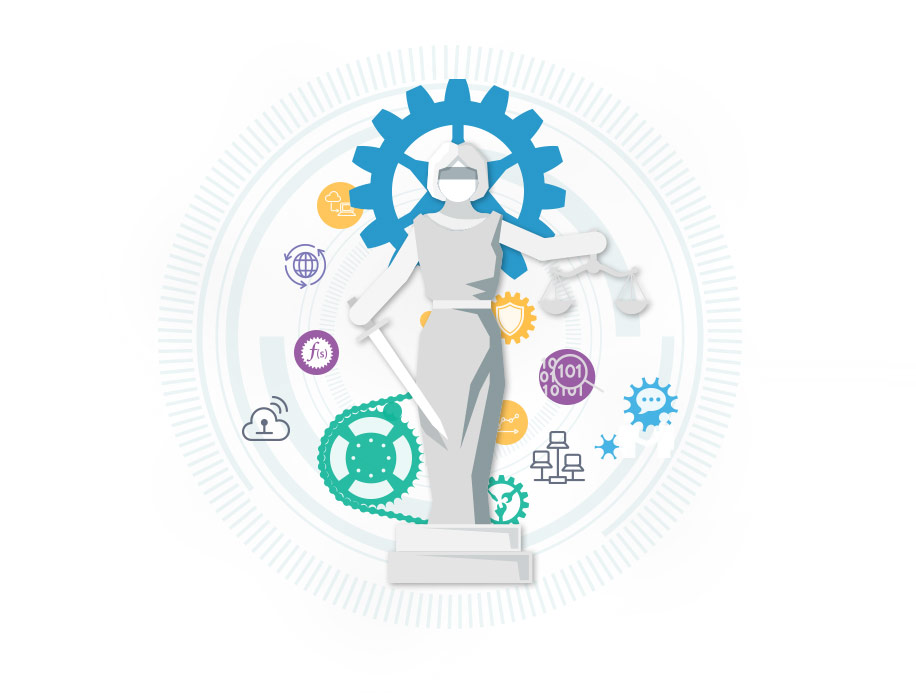 A Comprehensive Anti-Financial Crime Solutions Suite
FICO® TONBELLER Anti-Financial Crime Solution Suite
Genuine Compliance Calls for a Risk-Based Approach.
FICO TONBELLER's Anti-Financial Crime Solutions Suite consists of flexible and highly integrated software modules for:
Anti-Money Laundering (AML)
Fraud Prevention & Detection
Tax Compliance (e.g. FATCA, CRS)
Counter-Terrorism Financing
Prevention of Market Abuse
Know Your Customer (KYC)
Business Partner Due Diligence
Risk Assessment and Risk & Compliance Dashboards
The building-block design allows variable combination of the products. This paves the way to genuine cost efficiency, transparent total cost of ownership and solutions that can grow along with the challenges of our customers.
Key Features:
Coverage of all statutory requirements
Risk-based approach according to FATF
Full check of customers and transactions
No IT-knowledge necessary to configure detection scenarios
Best-practice research scenarios from more than 1,000 of customer installations
Multi-clients and multi-lingual user interfaces
Easy integration with existing systems through standardized and flexible interfaces
100% audit-proof documentation
Siron® solutions consistently follow the risk-based approach and support all phases of the compliance process with integrated solution modules: from specific risk analysis and continual risk assessment to monitoring of transactions and behavioral patterns, and central case management with risk and compliance dashboards.
Siron® products are highly standardized and parametrizable. They can be combined at will to create custom solutions. Numerous best-practice scenarios from a large number of customer installations have made their way into our standard research products. They guarantee fast roll-out of professional solutions based on the latest compliance knowledge.
Siron® technology is robust, interoperable, platform-independent and highly scalable. This facilitates integration of our products into existing system environments and provides seamless interaction with third-party applications and databases. The field of application of our products extends from the lean departmental to a cross- and multi-national group solution.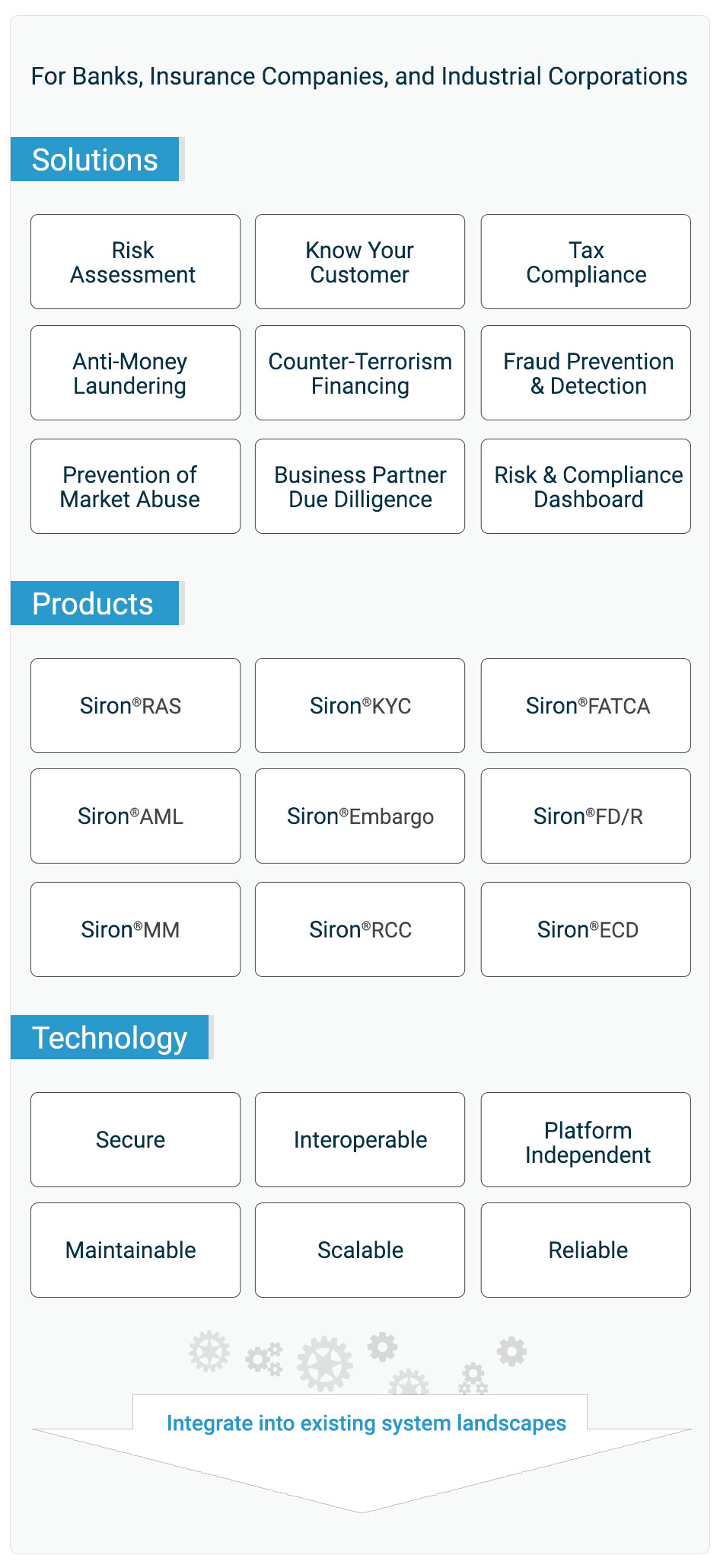 Want to take your business to new heights?
Request more information. Enter your information and we will respond directly to you.