2022 FICO Decisions Award Winners - Decisions That Matter
I am thrilled to announce the winners of the 2022 FICO® Decisions Awards. 
This year we have 11 winners across 8 award categories representing companies from every corner of the globe.
Many entries this year demonstrated innovative use of technology and creative thinking to respond to the challenges of the pandemic. Everything from managing new fraud patterns and customers who need financial assistance to remote working, furloughed staff and incorporating new sanitary measures.
We continue to see more customers moving to cloud-based decisioning on the FICO Platform, as they seek the computational power it can deliver, the flexibility, scalability, global delivery and cost benefits. We also see a trend towards optimization and decision automation, not only to solve complex problems, but specifically to deliver social good in the form of carbon emissions reductions. Boosting financial inclusion also featured strongly this year, with organizations delivering life-changing access to credit for millions of people. The class of 2022 show that analytic technologies can have a profound impact and deliver on the decisions that really matter to people.
In what is our tenth year of running the awards, I would like to congratulate the winners on their achievements.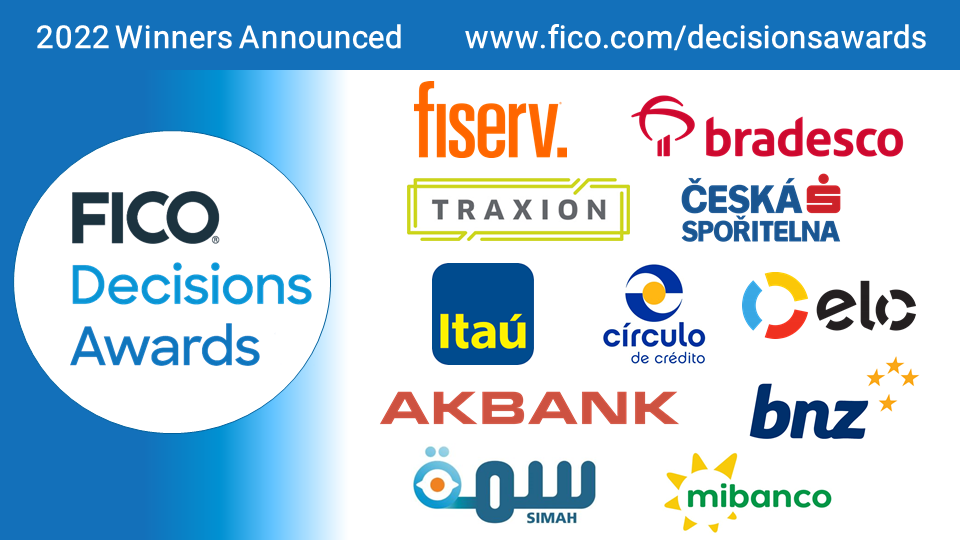 2022 FICO Decisions Award Winners
AI, Machine Learning & Optimization – Fiserv & Akbank (tie)
Cloud Deployment - Itau & BNZ (tie)
Customer Onboarding & Management – Bradesco
Debt Management – Ceska
Decision Management Innovation – Circulo
ESG Champion – Traxion
Financial Inclusion – Mibanco & SIMAH (tie)
Fraud Management –  ELO
Regulatory Compliance – Not Awarded
If you are curious about what these companies did to win an award, then stay tuned. We will be sharing the individual stories of our winners with you over the coming months.  You will see what is possible with a clear business objective, innovative use of technology and a great partnership.
The winners were selected by our panel of eight independent judges with deep industry expertise. Again, we would like to thank the 2022 judges for their help in identifying the best nominations. You can read more about our judges in this blog post.
2022 Judges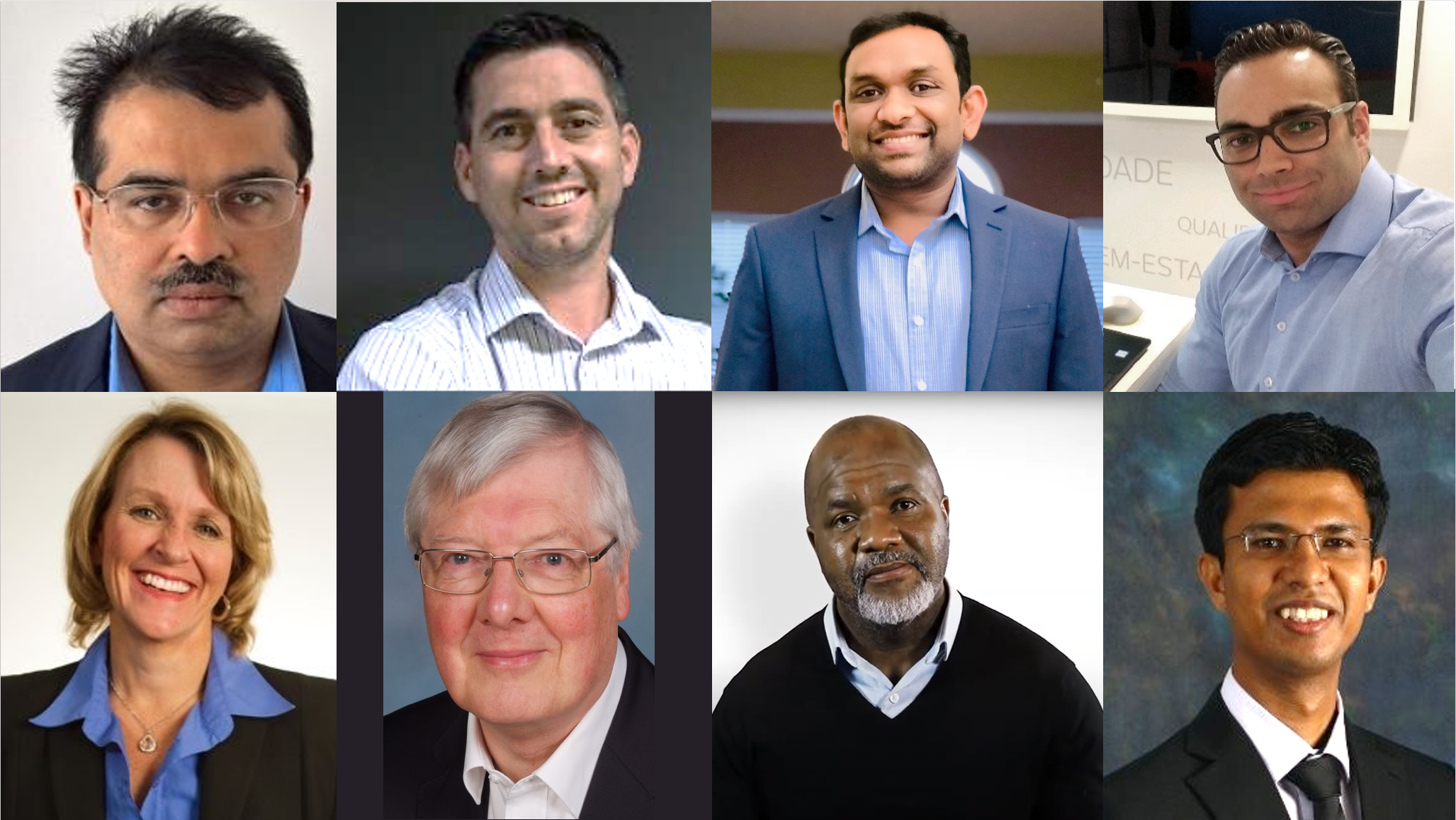 Sidhartha Dash, research director at Chartis
Paul Deall, head of risk, mortgages at Westpac (previous winner)
Senthil Erulappan, director, product engineering for merchant, risk and collections at FIS
Armando Junior, general manager, risk and compliance at Dock (previous winner)
Sheila Leverone, chief marketing officer at eDriving (previous winner)
Sibulelo Ncamani, head of operational risk and governance at Absa Bank (previous winner)
Graham Rand, operational researcher and editor of Impact
Dinesh Suresh, head, digital builds for consumer secured lending at OCBC Bank (previous winner)
The winners of the FICO Decisions Awards will be spotlighted at and win tickets to FICO® World 2022, the Decisions Conference, May 2022, Orlando, Florida. Join us there to find out more about these remarkable success stories.