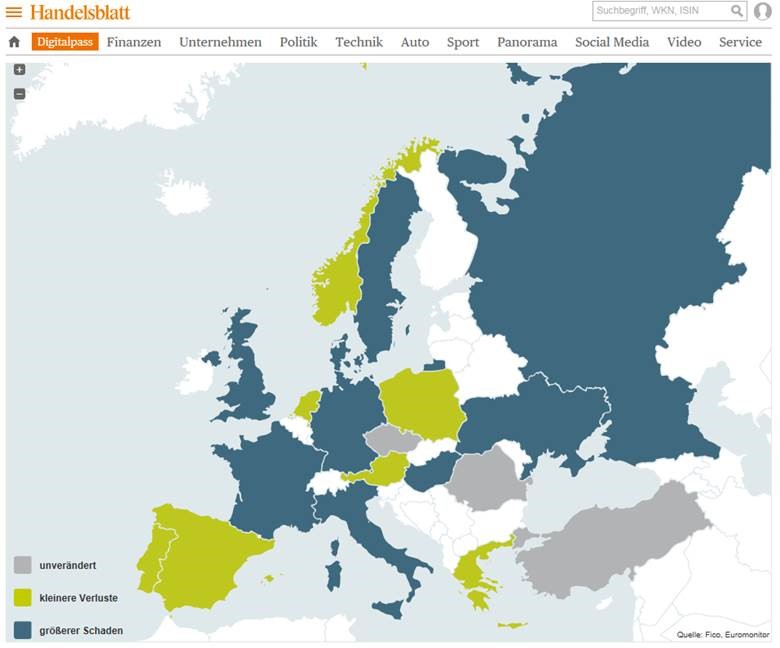 If you brush up on your German, you can explore European card fraud trends in 2014 on an interactive map. This map was created by Germany's top business publication, Handelsblatt, based on data provided by FICO and Euromonitor.
The "winners and losers" here are quite different from other European rankings - and I'm thinking of the World Cup and European Championships here! In Germany's case, its position in the fraud tables is influenced by its status as the second largest e-commerce market in Europe, after the UK, and the fifth largest in the world.
If your German's not that great, not to worry – I discussed this data in a recent blog post. For the full skinny, check out FICO's report on European card fraud trends.