Today it gives me great pleasure to announce the winners of the 2021 FICO® Decisions Awards. 
This year we received a bumper crop of entries from more than 30 different companies across the globe from banking and finance, retail, telecommunications, automotive, FMCG and healthcare.
It was clear from the submissions that digital transformation was the name of the game, with more than a few companies declaring they had accelerated their plans due to the global pandemic. Submissions included complex optimization problems, the automation of previously manual business processes and using the power of AI and machine learning to stop fraud and improve lending. One clear trend this year was a move to cloud-based decisioning on the FICO Platform. Numerous companies integrated previously siloed or disconnected functions and were able to make significant gains by streamlining processes and then focusing on optimizing business outcomes.
In what is our ninth year of running the awards, I would like to congratulate the winners on their achievements in what was our most competitive line-up to date.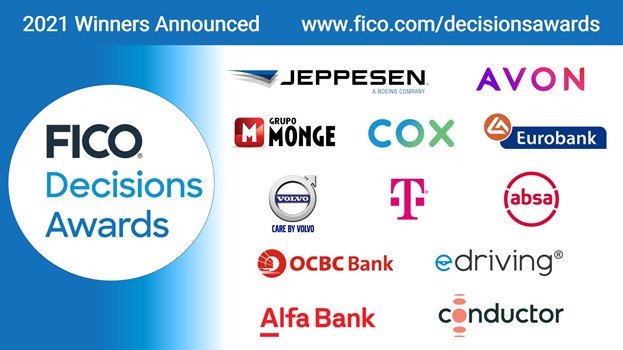 2021 Decisions Award Winners
AI, Machine Learning & Optimization – Jeppesen
Cloud Deployment - Avon Cosmetics & Care by Volvo (tie)
Customer Onboarding & Management – OCBC
Debt Management – ABSA & Cox Communications (tie)
Decision Management Innovation – eDriving
Financial Inclusion – Grupo Monge
Fraud & Security - Conductor Brazil
Regulatory Compliance – Alfa Bank & Eurobank (tie)
FICO Industry Vanguard Award - T-Mobile
If you are curious about what these companies did to win an award, then stay tuned. We will be sharing the individual stories of our winners with you over the coming months.  You will see what is possible with a clear business objective, innovative use of technology and a great partnership.
The winners were identified as best-in-class by a panel of independent judges with deep industry expertise. Again, we would like to thank the 2021 judges for their help in identifying the best nominations. You can read more about our judges in this blog post.
2021 Judges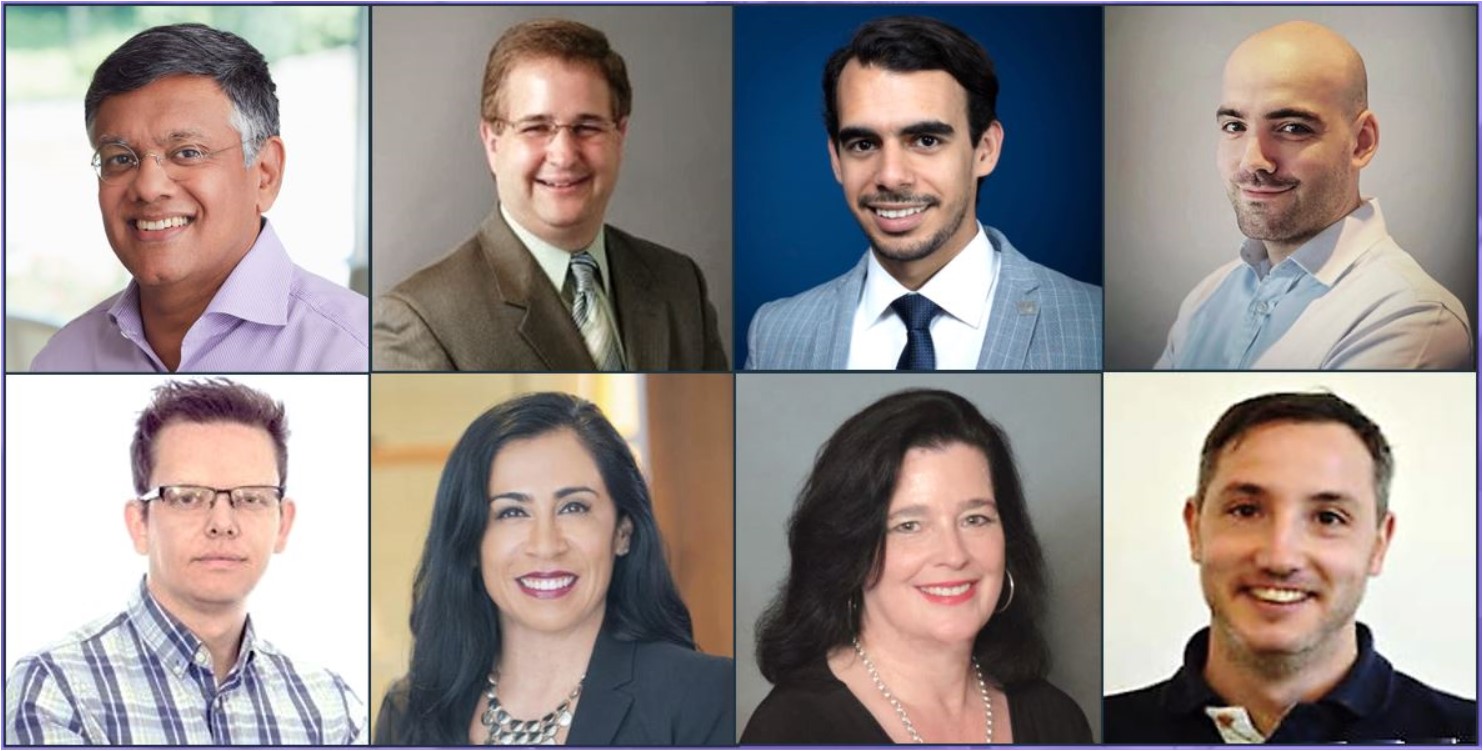 Prasanna Dhoré, Chief Data & Analytics Officer, Equifax
David Dittmann, vice president, Data & Analytics, P&G (2019 winner)
René Javier Guzmán, market & liquidity risks director at Banreservas (2019 winner)
Tomas Klinger, decision science and data director at Home Credit (2019 winner)
Marcel Le Gouais, managing editor at Credit Strategy
Tiffani Montez, banking analyst at Aite
Lisa Morgan, journalist & analyst at InformationWeek
Ignazio Provinzano, head of risk operations at Swisscard (2019 winner
The winners of the FICO Decisions Awards will be spotlighted at and win tickets to FICO® World 2021, the Decisions Conference, November 8-11 2021, Orlando, Florida. Join us there to find out more about these remarkable success stories.