At a time when the lack of diversity in many fields is making headlines, FICO has some great news to share. This year we have received two awards that recognize our focus on making FICO a fair and empowering employer.
FICO has been named among America's Best Employers for Women by Forbes magazine in the Software & Services category. In addition, FICO India has been selected as winner in the category of "Excellence in (Women) Diversity and Inclusion" by India's Bangalore Chambers of Industry and Commerce (BCIC) as part of its inaugural 2021 Women Empowerment & Leadership Awards Program.

As a member of FICO's executive leadership team, I know that creating a diverse and inclusive environment needs to start at the top. FICO has long focused on supporting the wellbeing of all our colleagues, with generous parental leave, investment in professional development, flexible work practices and commitment to pay equity. In addition, we have a number of programs that promote diversity and inclusion, including:
Employee resource groups focused on women's leadership
Inclusion and belonging training 
Partnerships with firms to provide external and internal coaches and mentors
Networking and education programs for female managers and executives
We have also evolved our hiring practices over the last few years to ensure that we are sourcing a more diverse group of qualified candidates. This is especially important since diversity has shown to be critical to a company's innovation, differentiation and success.
An Environment for Success
When I walk the halls or jump on Zoom calls, I see more and more women who are not just furthering their careers in analytics and technology, they're making FICO a better technology provider, a better partner with clients and a better place to work for everyone. This is a place where women can truly excel — and we saw evidence of this just last week, when two of our leaders won Women in Credit awards.
Michelle Beetar, Vice President and Managing Director for Africa at FICO, won Team Leader of the Year – Non-Creditor, Small
Cecilia Fernandez de Cordoba, Senior Director DevOps at FICO in Germany, won the silver award for Transformation of the Year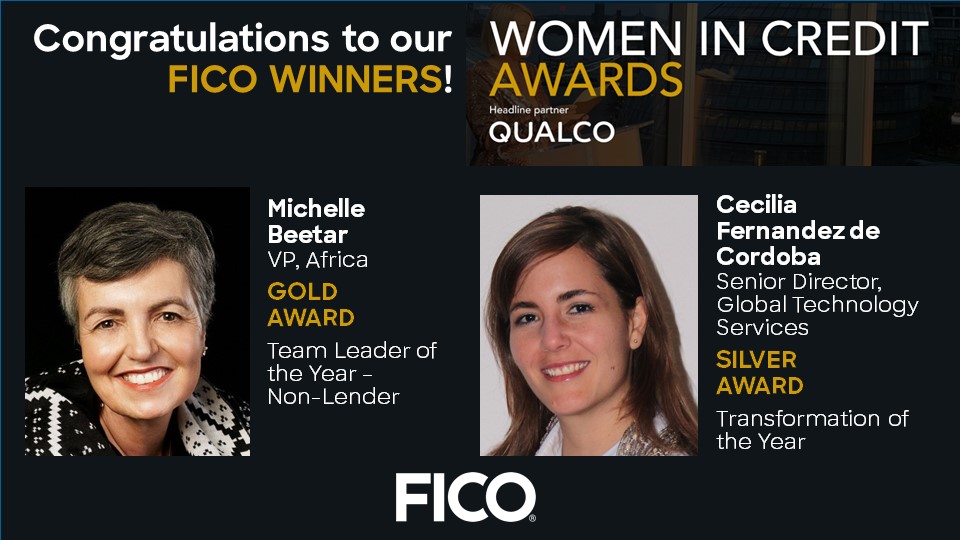 Diversity is also important to the work that we do in analytics. Our environment also helps us reduce the risk of bias in the AI models we build, as discussed in this video:
A Great Place to Work for Everyone
Our efforts aren't just focused on women; we are focused on making FICO the best place to work for everyone.
Our India and Brazil operations both won Great Place to Work certification from the Great Place to Work Institute, Inc. FICO also topped Forbes' 2021 list of America's Best Mid-Sized Employers, ranking Number 1 out of the 500 companies listed.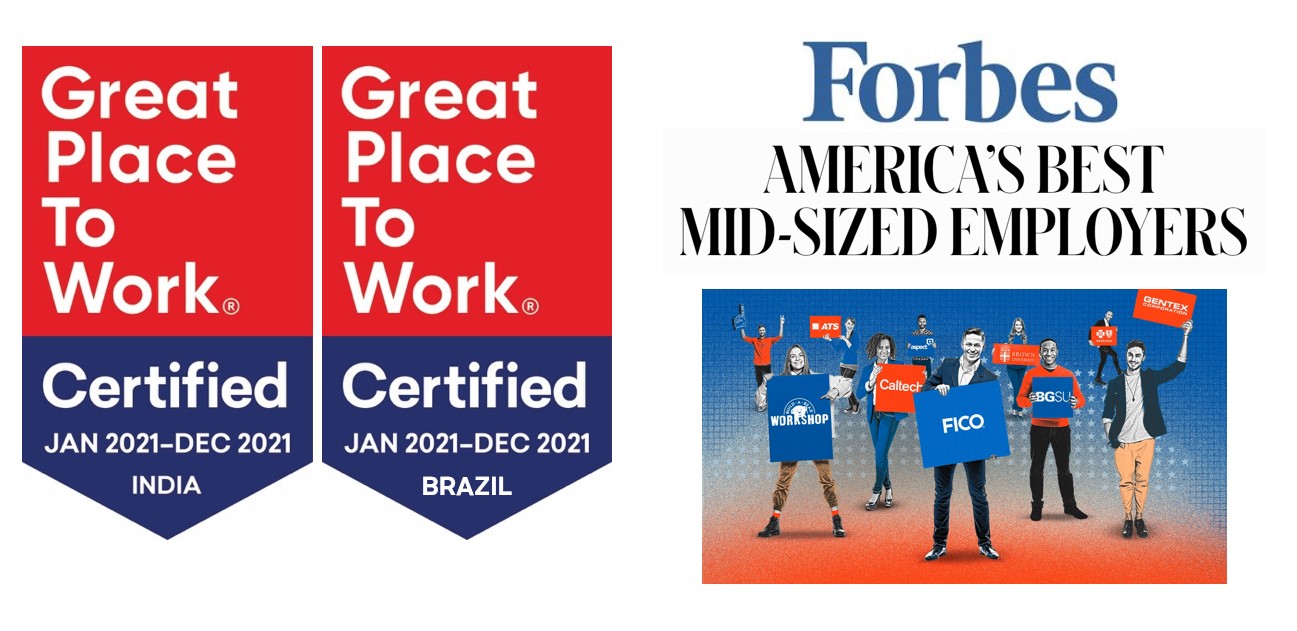 If you want to work for a company that values your talent, your teamwork and your dedication, we're right here. And if your business wants to work with a company that brings the best minds in the business to solve your challenges – you found us!