In recent years there has been much talk of the fraud and financial crime departments at banks working together more closely. To better understand the path to convergence of these two vital functions, it is necessary to understand what drives them.
FICO commissioned research and analyst company Ovum to carry out an independent research survey to uncover the main concerns and issues banks face when fighting fraud and complying with financial crime legislation.
The main concern banks have is that their customers will become victims. This is closely followed by worries about damage to the organization's reputation and the impact on customer experience of the measures banks must take to prevent fraud and stay compliant. There is less concern about direct losses to fraud and financial crime or the impact that tackling fraud and financial crime has on the wider business.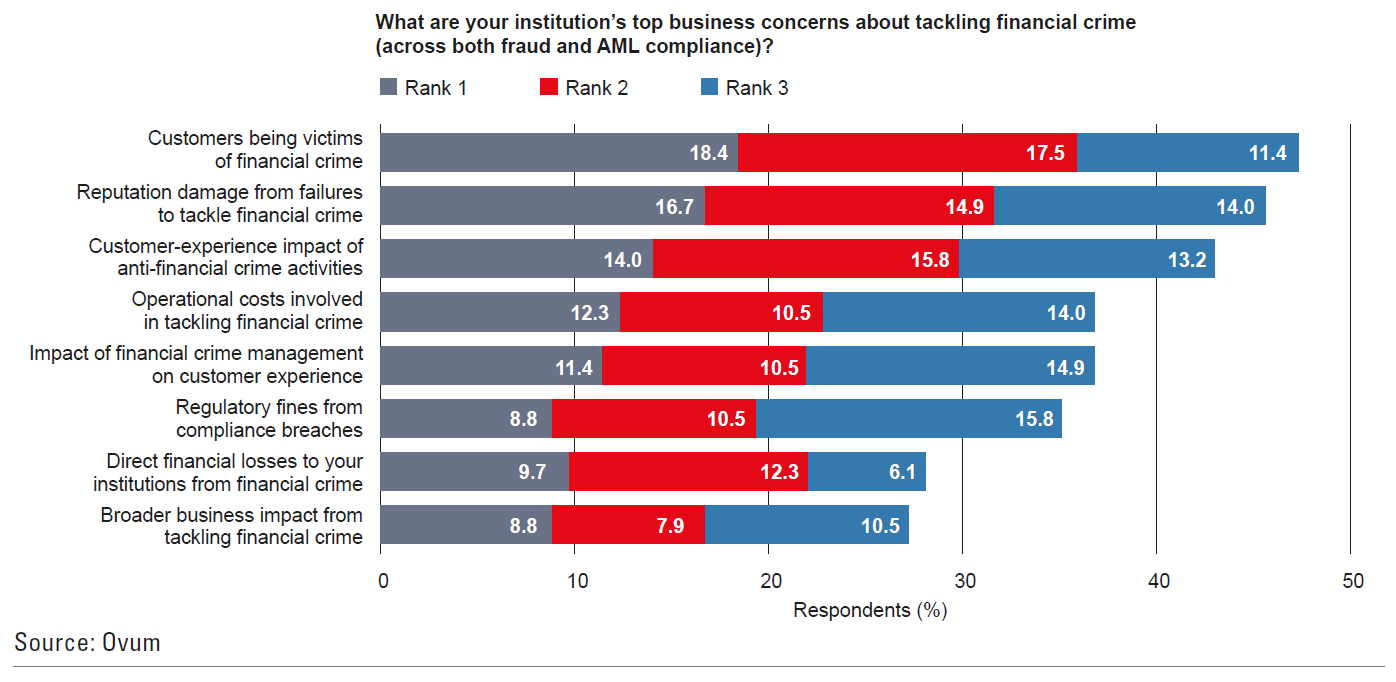 When we segment the survey results by job function, we see that the biggest concern for those involved in financial crime compliance is reputational loss (59%) whereas those working in fraud management are much more concerned that customers could become victims (68%). These results reflect the different objectives of the two functions. For example, account holders generally aren't the victims of money laundering, they're the perpetrators, and poor AML practices lead to significant negative publicity for banks. For fraud departments however, it is a core responsibility to prevent fraud against their customers.
The top concerns are similar across banks in the different countries surveyed. However, large organizations are more concerned about reputational loss (56%) than mid-sized banks (38%). This may be because negative stories about recognized brands, such as the bigger banks, are more likely to hit the headlines.
While the objectives of fraud and financial crime compliance functions differ, there is significant overlap in the concerns they have.  Preventing reputational loss and protecting customers from becoming victims can both be addressed by improvements in detection accuracy. 81% of respondents say that greater overall detection effectiveness will be a significant benefit of integration of fraud and financial crime compliance functions. This view was consistent for both functions:
80% of fraud teams expect greater overall detection effectiveness to be an outcome of integration
85% of financial crime compliance teams expect it
This post covers just one aspect of our comprehensive research project looking at the integration of fraud and financial crime compliance functions. Other aspects are covered in: