Winners take the stage
On our fourth and final day at FICO World 2022 last week, 24 of our customers took to the main stage to receive recognition as winners in our FICO Decisions Awards. Company representatives were recognized for their digital transformation success stories with engraved crystal trophies by FICO's executive vice president of software, Stephanie Covert and myself.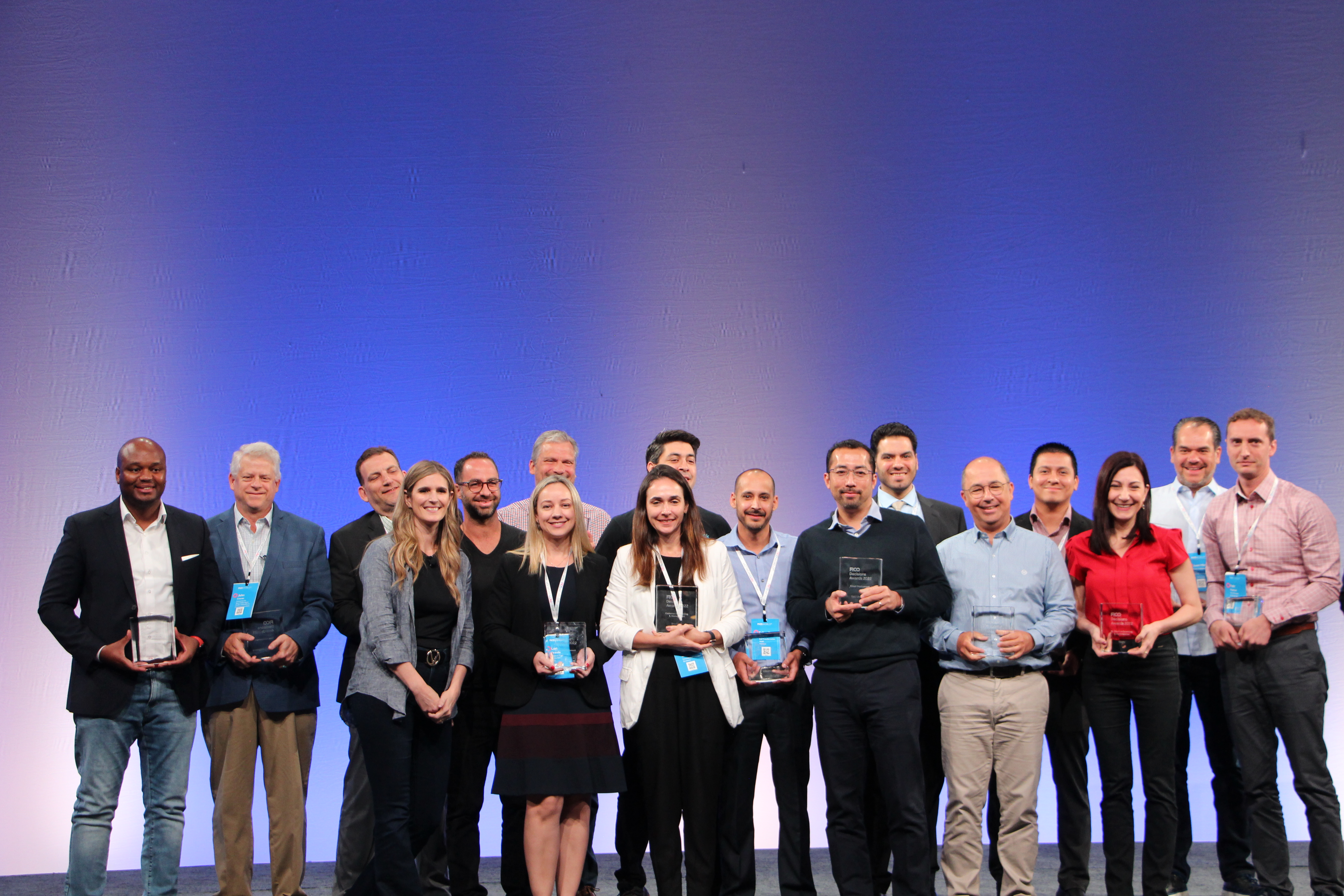 Shining a light on the innovation of our customers
Our awards shine a light on excellence in digital transformation and advanced analytic innovation. The global pandemic created a number of tough challenges for businesses worldwide. Many of our award winners rose to the task with new solutions and capabilities built on analytic decisioning investments that helped them to pivot to new operating models and constraints.
We continue to see more customers moving to cloud-based decisioning on the FICO Platform, as they seek the computational power it can deliver, the flexibility, scalability, global delivery and cost benefits. We also see a trend towards optimization and decision automation, not only to solve complex problems, such as delivering social good in the form of carbon emissions reductions. 
In what is our tenth year of running the awards, the last two years of winners have demonstrated extraordinary innovation in very different industries and markets. The customer stories below truly demonstrate that organizations that lean into digital transformation are best placed to succeed.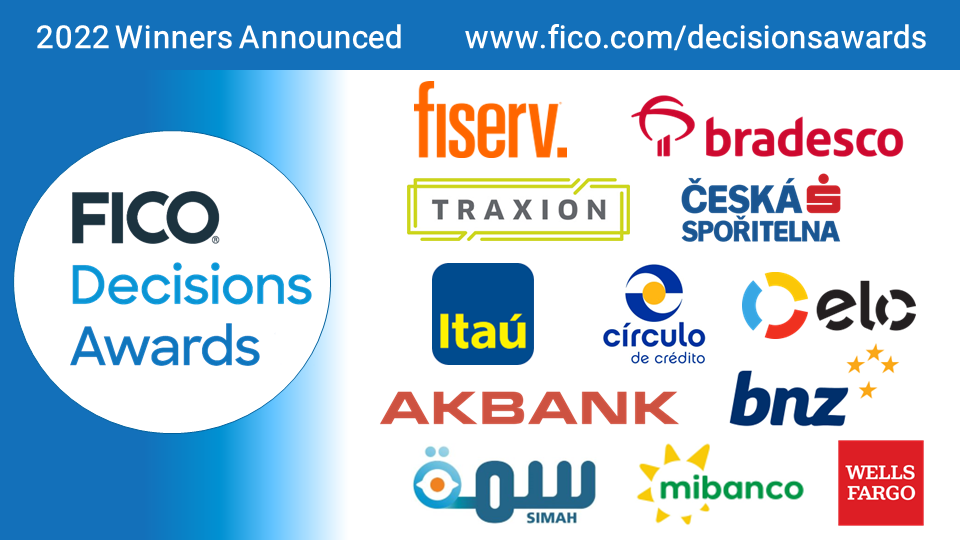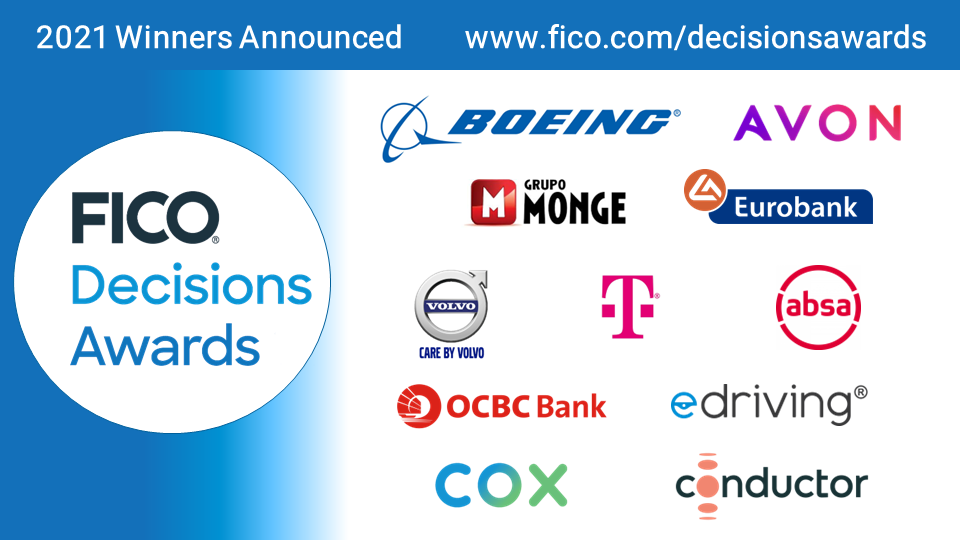 The stories of the 2022 and 2021 FICO Decisions Awards Winners
AI, Machine Learning & Optimization
Fiserv - Read the full Fiserv story here.
Akbank - Read the full Akbank story here.
Boeing - Read the full Boeing story here.
Cloud Deployment
Itaú Unibanco -  Read the full Itaú Unibanco story here.
BNZ 
Avon -  Read the full Avon story here.
Volvo -  Read the full Volvo story here.
Customer Onboarding & Management
Bradesco - Read the full Bradesco story here.
OCBC - Read the full OCBC story here.
Debt Management
Česká spořitelna - Read the full Česká spořitelna story here.
Absa Bank -  Read the full Absa story here.
Cox Communications
Decision Management Innovation
Círculo de Crédito - Read the full Círculo de Crédito story here.
eDriving - Read the full eDriving story here.
ESG Champion
Traxión - Read the full Traxión story here.
Financial Inclusion
Mibanco - Read the full Mibanco story here.
SIMAH
Grupo Monge - Read the full Grupo Monge story here.
Fraud & Security
ELO - Read the full ELO story here.
Conductor (now Dock) - Read the full Conductor story here.
Regulatory Compliance
Eurobank - Read the full Eurobank story here.
FICO Industry Vanguard Award
Wells Fargo - Read the full Wells Fargo story here.
T-Mobile 
If you think you are working on a project that has delivered significant results, speak to your FICO contact about entering it in our 2023 Awards which will open for submissions in the middle of the year. You can also contact: Saxon Shirley, saxonshirley@fico.com, +65 9171 0965 for more details.