Wells Fargo Enhances Fraud Protection and Customer Experience Using FICO Solutions
Wells Fargo is named FICO's Industry Vanguard for their innovative use of machine learning and analytics to identify fraud attacks.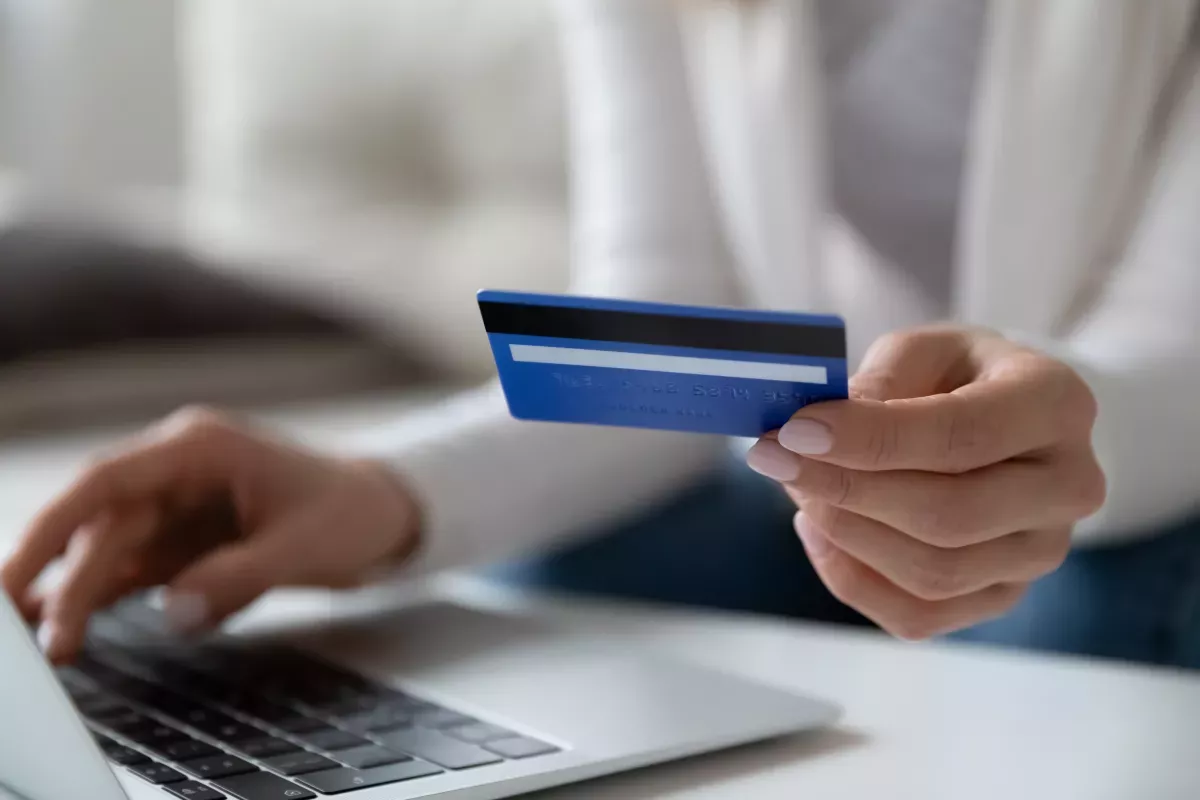 Fraud Protection & Compliance
Highlights:
Wells Fargo uses FICO software to fight against fraud in real-time to protect consumers and business customers.
Machine learning models protect both deposits into accounts and debit card payments.
Wells Fargo wins FICO's Choice 2022 Industry Vanguard Award.
Wells Fargo, a leading financial services company, will be honored as FICO's Choice 2022 Industry Vanguard Award recipient for its success in using FICO analytic software solutions to protect its consumer and business accounts. Using FICO solutions, including FICO® Falcon® Fraud Manager, Wells Fargo applied machine learning analytics to internal and third-party data to identify and adapt to sophisticated fraud attacks in real-time.
Wells Fargo has approximately $1.9 trillion in assets and proudly serves one in three U.S. households and more than 10 percent of small businesses in the U.S. Working closely with FICO, Wells Fargo created a strategy that would protect customers while still delivering a great customer experience. The financial services firm layered in a new machine learning model from FICO leading to a significant reduction in false positives. The FICO solution is part of Wells Fargo's multi-pronged strategy that provides many layers of defense to fight against continuously evolving fraud techniques.
"As a company, we're focused on highly effective fraud prevention measures that adapt to constantly changing threats with minimal disruption to the customer experience," said Matt Powell, head of Fraud and Claims Management for Consumer and Small Business Banking Operations at Wells Fargo. "Our customers expect and deserve banking services with strong protections from fraudsters that at the same time are easy, convenient, and accessible. We are pleased our team is receiving this recognition for our work to protect our customers and provide the level of service our customers are seeking every day."
"Wells Fargo is a true innovator, leading the industry in their use of analytic technology to fight fraud. I am thrilled to name them as the recipient of our FICO Choice 2022 Industry Vanguard Award," said Nikhil Behl, chief marketing officer at FICO. "Wells Fargo sat alongside our analytics team at FICO so we could design machine learning models that exactly met their requirements. The flexibility inherent in our approach to AI meant that we could produce Machine Learning models to arrive at an optimum solution, and our technology ensures that as changes happen, the models can continue to adapt to fight fraud however it manifests in the future. We are proud to work with a financial services firm that is focused on protecting millions of customers every day. Wells Fargo continues to deliver an unwavering amount of protection and service to their customers, and has set a new standard for peers in the industry."
The FICO Decisions Awards recognizes Wells Fargo with the Industry Vanguard Award for leading the way in the practical use of advanced analytics. To see the full list of this year's Decision Awards winners, check out: https://www.fico.com/en/decisionsawards.
About Wells Fargo
Wells Fargo & Company (NYSE: WFC) is a leading financial services company that has approximately $1.9 trillion in assets, proudly serves one in three U.S. households and more than 10% of small businesses in the U.S., and is the leading middle market banking provider in the U.S. We provide a diversified set of banking, investment and mortgage products and services, as well as consumer and commercial finance, through our four reportable operating segments: Consumer Banking and Lending, Commercial Banking, Corporate and Investment Banking, and Wealth & Investment Management. Wells Fargo ranked No. 37 on Fortune's 2021 rankings of America's largest corporations. In the communities we serve, the company focuses its social impact on building a sustainable, inclusive future for all by supporting housing affordability, small business growth, financial health, and a low-carbon economy. News, insights, and perspectives from Wells Fargo are also available at Wells Fargo Stories.
Additional information may be found at www.wellsfargo.com | Twitter: @WellsFargo.
About the FICO® Decisions Awards
The FICO Decisions Awards recognize organizations that are achieving remarkable success using FICO solutions. A panel of independent judges with deep industry expertise evaluates nominations based upon measurable improvement in key metrics; demonstrated use of best practices; project scale, depth, and breadth; and innovative uses of technology. The winners of the FICO Decisions Awards will be spotlighted at and win tickets to FICO World 2022, the Decisions Conference, May 2022 in Orlando, Florida.
About FICO
FICO (NYSE: FICO) powers decisions that help people and businesses around the world prosper. Founded in 1956 and based in Bozeman, MT, the company is a pioneer in the use of predictive analytics and data science to improve operational decisions. FICO holds more than 200 US and foreign patents on technologies that increase profitability, customer satisfaction and growth for businesses in financial services, telecommunications, health care, retail, transportation and supply chain, and many other industries. Using FICO solutions, businesses in more than 120 countries do everything from protecting 2.6 billion payment cards from fraud, to helping people get credit, to ensuring that millions of airplanes and rental cars are in the right place at the right time.
Learn more at http://www.fico.com.
Join the conversation at https://twitter.com/fico & http://www.fico.com/en/blogs/.
For FICO news and media resources, visit www.fico.com/news.
FICO and Falcon are registered trademarks of Fair Isaac Corporation in the U.S. and other countries.
Media Contact:
Katie O'Connell
press@fico.com
+1 510-621-9832
Take the next step
Connect with FICO for answers to all your product and solution questions. Interested in becoming a business partner? Contact us to learn more. We look forward to hearing from you.