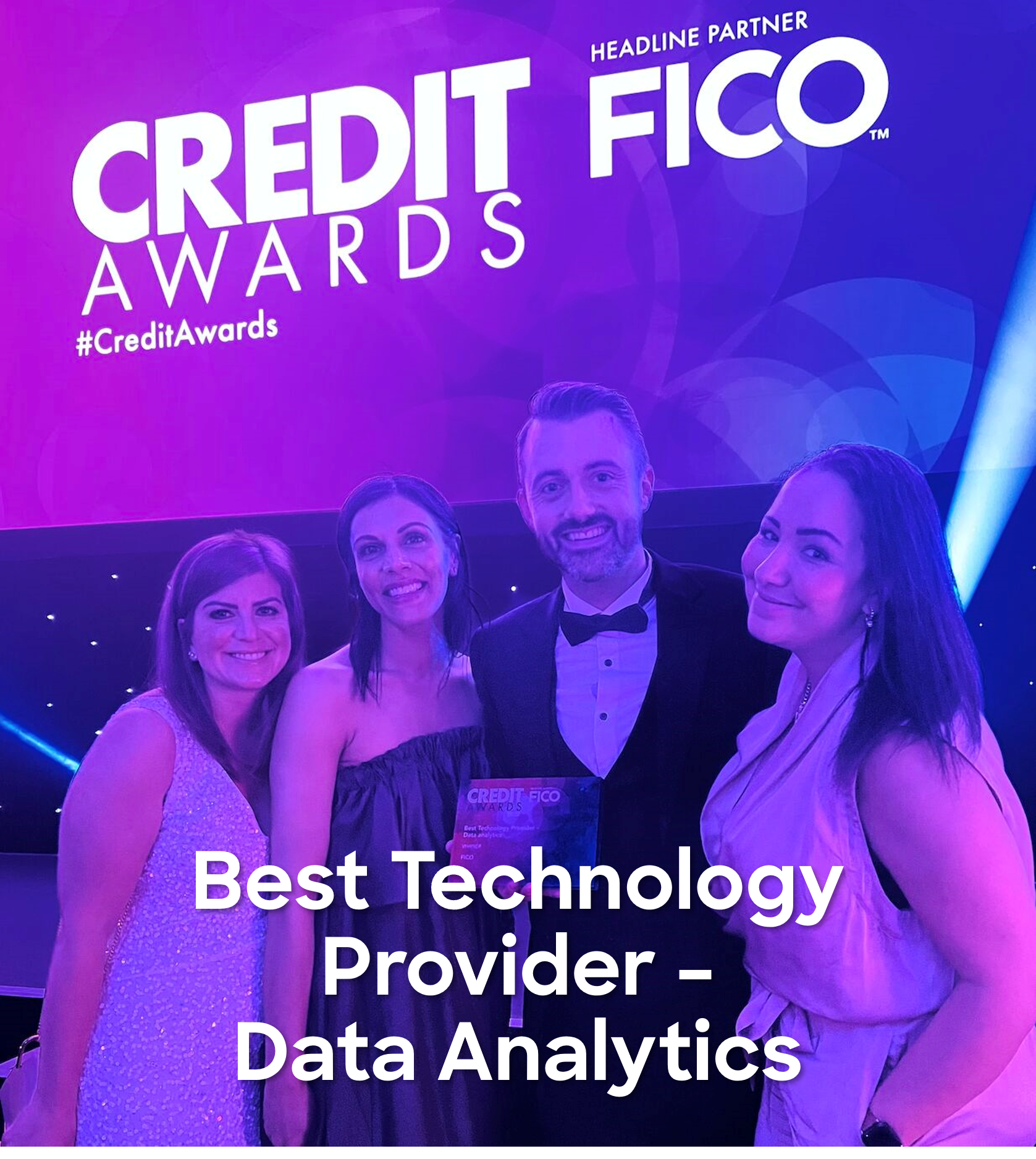 I was part of the very excited FICO team last week at the 2022 Credit Awards in London. The awards, presented by Credit Strategy, are sometimes described as the "Oscars of the credit industry" for EMEA, recognizing innovation and performance. The FICO team were delighted to pick up the award for Best Technology Provider for Data Analytics at this black-tie event. Here's why we won.
As readers of this blog will know, FICO has developed a unified FICO® Platform for decision management that includes capabilities for data management, model development and execution (including machine learning and AI), strategy design and reporting. These capabilities can be shared across different functions, giving users a 360-degree customer management tool, powered by advanced analytics. Leading financial services providers across Europe are adopting FICO Platform in order to break through the silos in their organization and propel growth while reducing the costs associated with installing and maintaining different point solutions for each area of the business.
One important capability set that is growing in usage across EMEA is prescriptive analytics, or optimization. This involves the use of advanced, AI-powered analytics to determine customer strategies that meet specified business goals under constraints. Our customers across Europe — and, for that matter, worldwide — have seen dramatic increases in performance by using FICO optimization to grow the business, manage risk and improve customer satisfaction.
This platform approach is the future of how banks, financial services institutions and other businesses will manage risk, fraud, customers and decisions of every kind. The FICO Platform and its embedded optimization capabilities were acknowledged in The Forrester Wave™: Digital Decisioning Platforms, Q4 2020, and now with this award.
"The judges felt FICO was industry-leading in terms of driving change through a single decisioning platform," said Luke Broadhurst, CEO of Shard Media, which publishes Credit Strategy magazine and puts on the awards. "It offered an impressive set of metrics highlighting impact on the customer, with evidence of improved performance and customer outcomes."
The platform approach was a winner for FICO last week, and it's a winner for our customers. They shared astounding results at our FICO World 2022 conference in May, and a number of them won our own FICO Decisions Awards for their use of FICO Platform and prescriptive analytics.
Award-worthy decisions start with FICO Platform!
Learn How FICO Platform Can Help You Grow