The average FICO® Score ticked up to 706 in 2019, and the blog post where we covered the news continues to be one of the most popular posts on the FICO blog. We also looked at trends in credit scores and addressed whether FICO® Scores are artificially inflated. Other innovations such as FICO Safe Driving Score were also of interest to readers.
Here are the 5 FICO® Score posts from 2019 with the most views on the FICO blog.
The average U.S. FICO® Score hit 706 in 2019.  "Since bottoming out at 686 in Oct 2009, there have been nine consecutive years of increases in the national average FICO Score," writes Ethan Dornhelm.
The blog examines the key drivers pushing U.S. consumers' scores upward.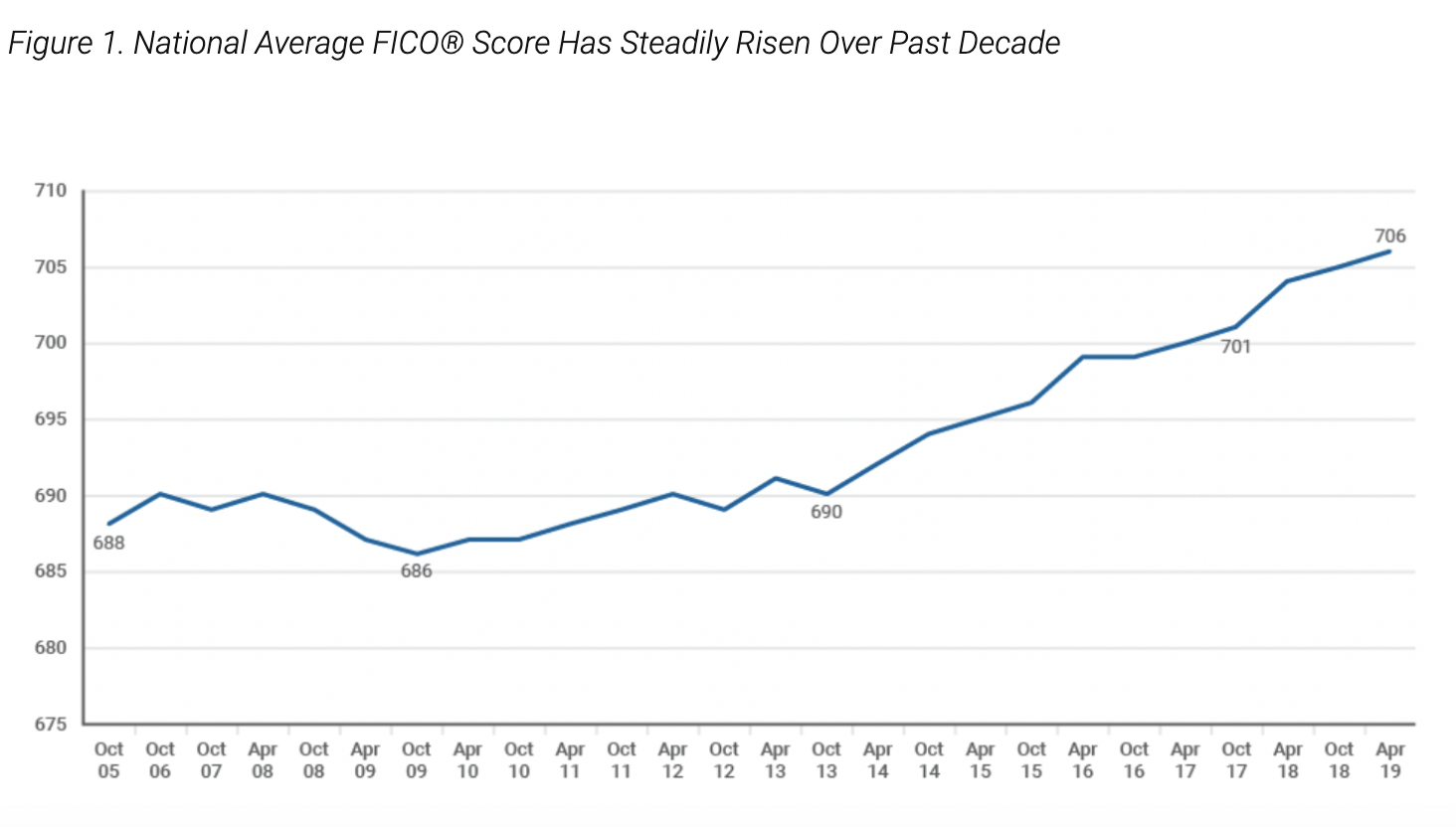 ---
Gerald Fahner gives a summary of the paper the Scores research team wrote, "Developing Transparent Credit Risk Scorecards More Effectively: An Explainable Artificial Intelligence Approach" in which they investigated potential benefits and risks associated with using some of the latest AI and machine learning approaches for credit scoring.
---
In February, Ethan Dornhelm looked at 4 key developments in credit scoring that he thought would be talked about in 2019:
Consumer contributed data
Risk in Bankcard Originations on the Rise
Average FICO® Score — Has It Peaked?
Growth in Application Fraud Scoring Solutions
---
Can Arkali shared the results of an analytic validation of the FICO® Safe Driving Score, which leverages telematics-based driving data provided by eDriving's smartphone application, MentorSM  to predict the likelihood of future driving incidents. It evaluates driving behaviors such as acceleration, braking, cornering, speeding and cellphone distraction.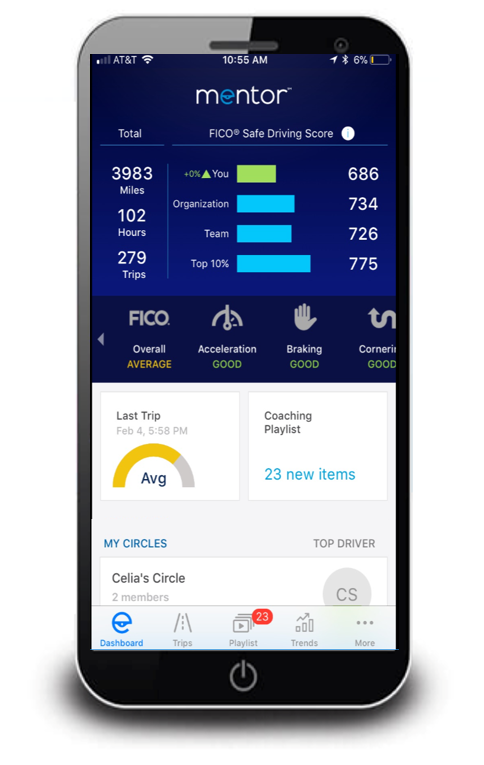 Providing a consistent and objective measure of driver risk and safety based on driving behaviors, the FICO Safe Driving Score is poised to become the industry standard for predicting driver risk.
---
Ethan Dornhelm addressed a recent Bloomberg article that asserted that "consumer credit scores have been artificially inflated over the past decade," as credit scores have steadily increased over the past decade of economic expansion.
So, are FICO® Scores "artificially inflated?"  Ethan explains why we don't think they are.