FICO Survey: 77 Percent of APAC Banks Say Inability to Rate the Risk of Unbanked Consumers Constrains their Business Growth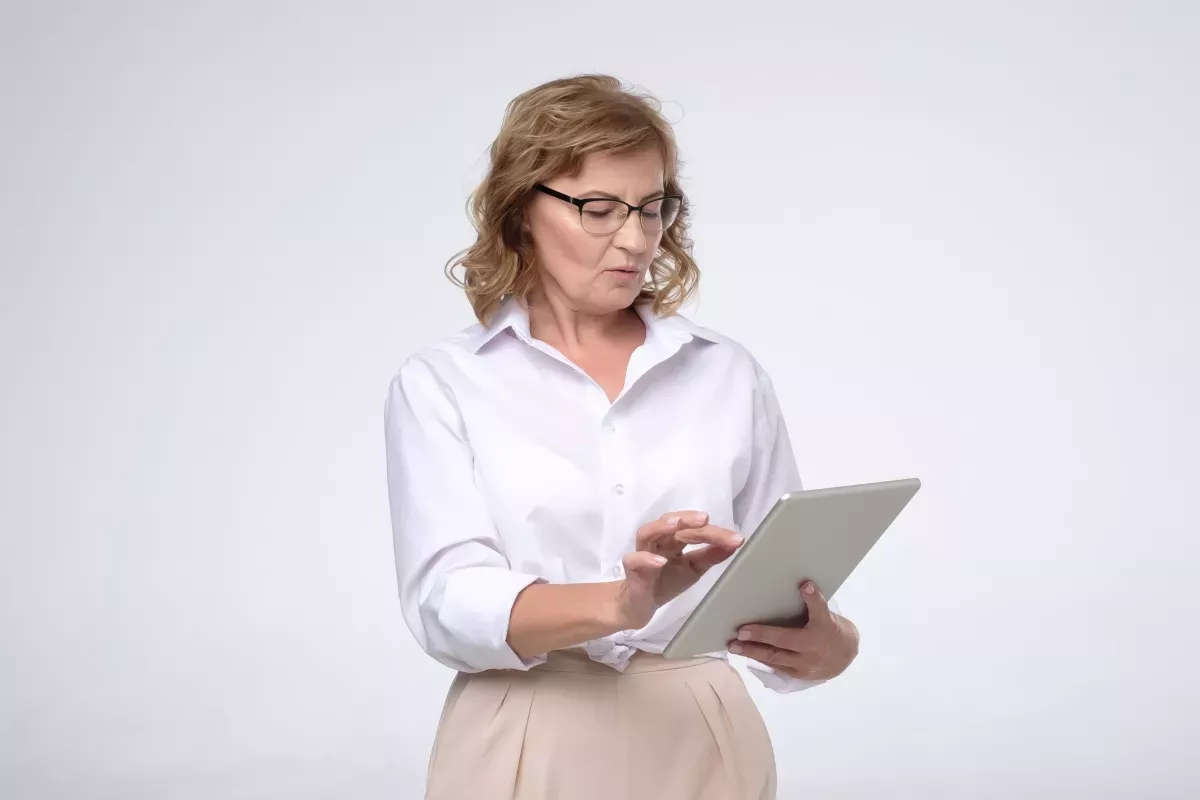 Surveys & Market Data
SINGAPORE — 22 JUNE 2017 
HIGHLIGHTS:
Inability to accurately assess the credit risk of unbanked applicants constrains business growth for 77 percent of respondents
41 percent of APAC banks have a customer growth target of 20 percent or more for 2017
39 percent of respondents say their credit assessment process is still mostly manual
For more information: http://www.fico.com/financialinclusion/
In a recent poll of chief risk officers from banks across Asia Pacific, 77 percent of respondents told Silicon Valley analytics firm FICO that the inability to accurately assess customers' credit risk constrains business growth.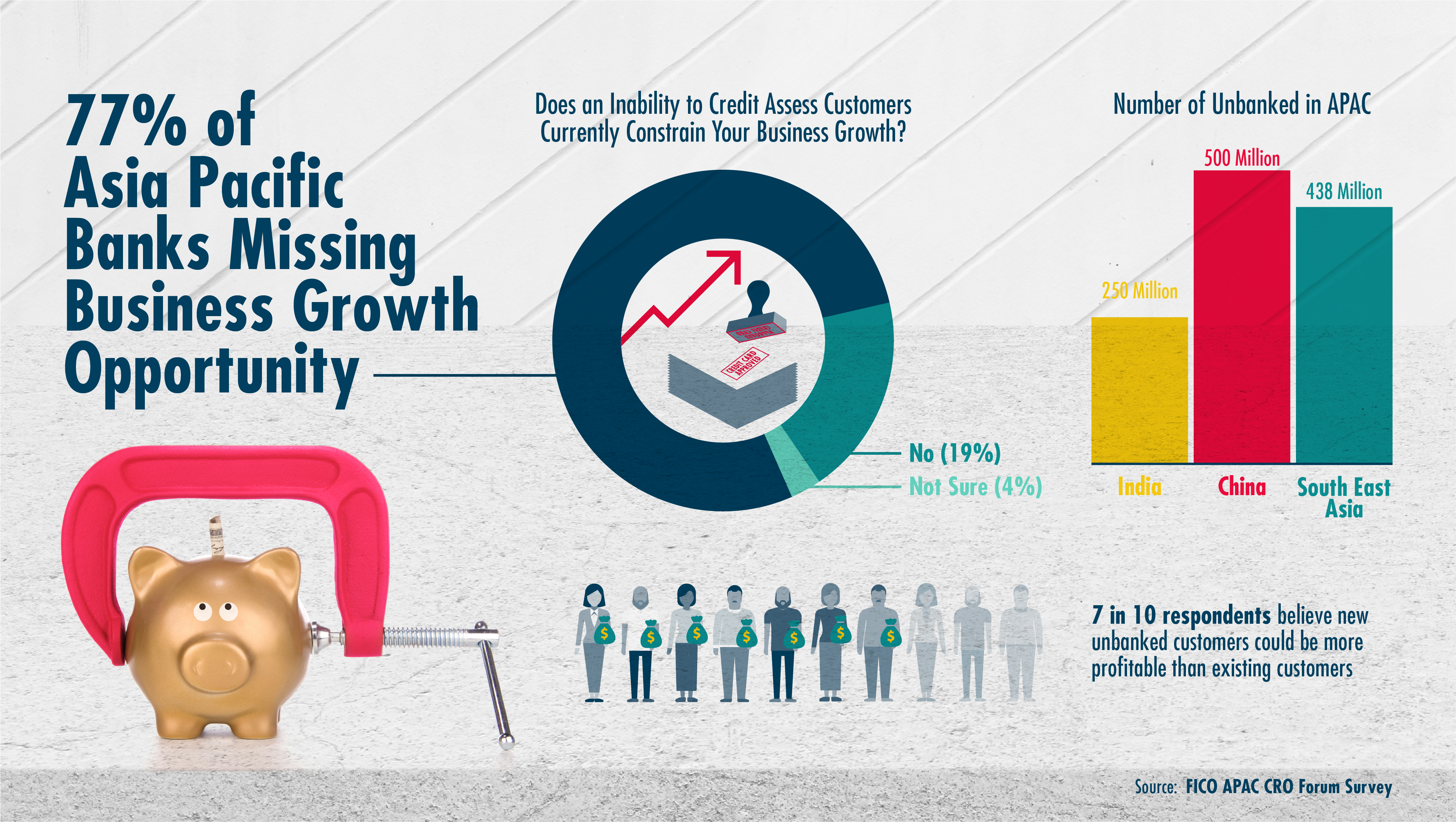 In Asia, FICO estimates there are 250 million unbanked in India and more than 500 million in China, while a recent estimate by KPMG for Southeast Asia puts the figure at 438 million.
There is a significant economic, social and business imperative to address the issue, with the large majority of banks in the region looking to engage people who currently sit outside the formal banking system.
41 percent of lenders surveyed said they have customer growth targets of 20 percent or more for the year ahead. A further 14 percent said they needed to grow 15-20 percent, while 7 percent need to hit 10-15 percent more customers.
"These steep targets reveal the ambitions of banks in the Asia Pacific region, who are eyeing the unbanked and underbanked populations," said Dan McConaghy, president for FICO Asia-Pacific. "And while one immediately thinks of the potential of China and India, it is worth remembering that even in developed economies there are many consumers outside the formal banking system. FICO demonstrated this recently with our FICO Score XD launch in the US, which aims to address the 53 million consumers there that are still unbanked or underbanked." 
With more than a billion potential customers in the region, the survey found that 2 in 5 banks said they could grow their customer base by 11 to 25 percent if they could accurately score unbanked customers. Furthermore, 7 in 10 respondents believe these new customers will be more profitable than existing customers.
The survey showed a more even split of opinion when it came to the potential for loans to go bad with these new customers. While about 3 in 5 banks anticipate higher bad loan rates from the unbanked and underbanked, 2 in 5 banks believe the risk is just the same, if not lower than other customers.
"FICO has demonstrated that lenders do not have to dramatically increase their risk appetite, just because they are lending to a customer who is unbanked," said McConaghy. "By taking advantage of new alternative data sources, delivery platforms and mobile technology, we and our partners have created new scores that deliver risk assessments that are highly predictive and comparable to our traditional FICO Score."
In 2016, FICO announced an alternative data score in partnership with Lenddo to help address the unbanked population in the Indian market. A similar score was also announced in the Philippines in partnership with Consumer CreditScore (CCS). Both will help to improve and automate risk assessment using scores that are highly predictive.
The survey revealed that the speed of customer growth and reliability of risk assessment is still hampered by labor-intensive underwriting, with 4 in 10 banks admitting their credit assessment is mostly a manual process.
FICO conducted the survey of 37 chief risk officers from across Asia Pacific in March 2017 at its CRO Forum 2017 event in Phuket, Thailand.
About FICO
FICO (NYSE: FICO) powers decisions that help people and businesses around the world prosper. Founded in 1956 and based in Silicon Valley, the company is a pioneer in the use of predictive analytics and data science to improve operational decisions. FICO holds more than 170 US and foreign patents on technologies that increase profitability, customer satisfaction and growth for businesses in financial services, telecommunications, health care, retail and many other industries. Using FICO solutions, businesses in more than 100 countries do everything from protecting 2.6 billion payment cards from fraud, to helping people get credit, to ensuring that millions of airplanes and rental cars are in the right place at the right time.
Learn more at http://www.fico.com
Join the conversation on Twitter at @FICOnews_APAC
FICO is a registered trademark of Fair Isaac Corporation in the U.S. and other countries. 
Take the next step
Connect with FICO for answers to all your product and solution questions. Interested in becoming a business partner? Contact us to learn more. We look forward to hearing from you.