FileNet and Fair Isaac Team to Offer Powerful Business Process and Decision Management Solution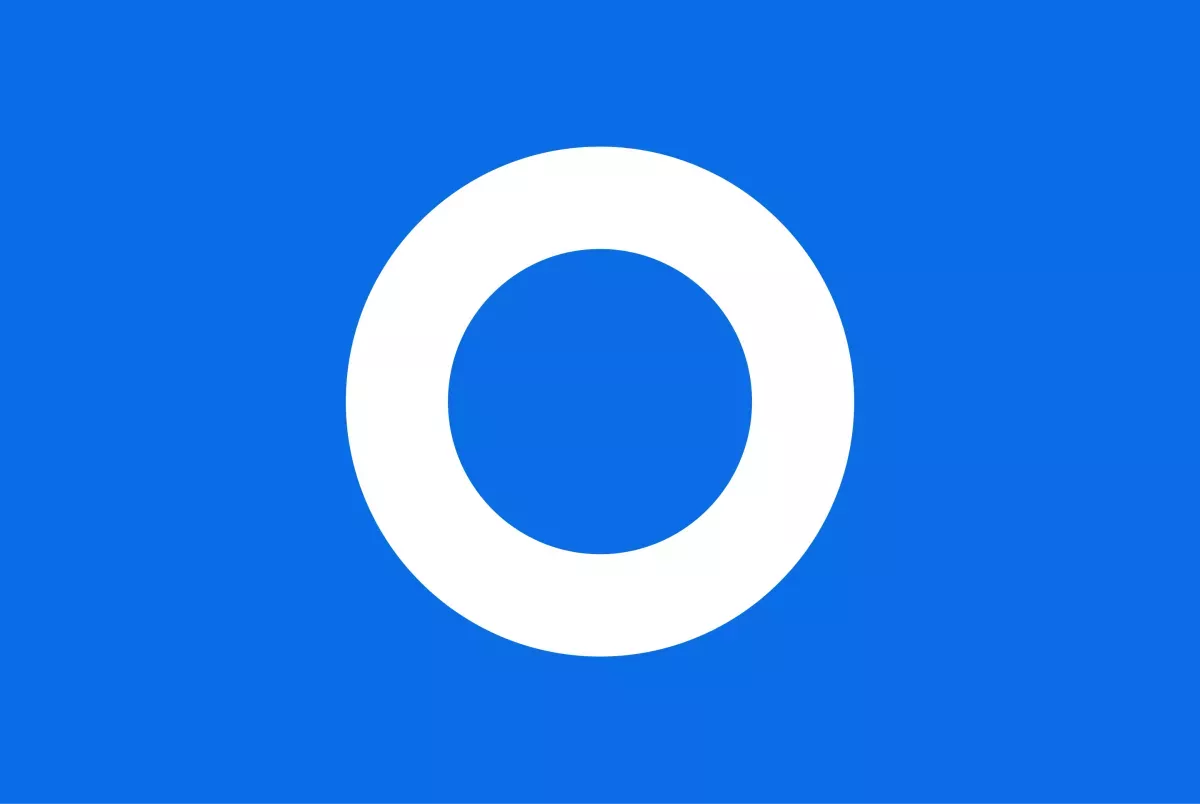 (Minneapolis, Minnesota and Costa Mesa, California, USA) - Fair Isaac Corporation (NYSE:FIC) and FileNet Corporation (Nasdaq:FILE) today announced they have teamed to integrate Fair Isaac Blaze Advisor rules management technology with the award-winning FileNet Business Process Manager (BPM) suite.
The combined solution is designed to enhance an organization's agility by enabling business users across the enterprise to respond quickly to customer demands, changing regulatory standards and other compelling business events. The ability to make immediate policy changes to business processes without using additional IT resources places decision management strategies in the hands of business managers, helping to reduce unnecessary steps and improve business performance and responsiveness.
"Faced with increasingly competitive markets and stringent regulations, businesses are recognizing the essential role that BPM plays in making informed and timely decisions," said Martyn Christian, chief marketing officer for FileNet. "By bringing together market leaders in BPM and business rules management, we believe we offer an unrivaled solution that greatly simplifies and reduces the cost of developing, managing and updating highly complex decision-making processes."
As an industry leader in rules management technology for managing and automating decision management processes and applications, Fair Isaac Blaze Advisor complements FileNet's Business Process Management offering. The FileNet BPM solution is designed to increase process performance, reduce cycle times and improve productivity by automating, streamlining and optimizing complex processes. Blaze Advisor centralizes the definition, storage and application of the many rules used in business operations to provide organizations with greater automation, more responsiveness to change and less expensive distribution and maintenance of their business policy guidelines.
"In FileNet, we found a BPM partner that matched our commitment to helping companies manage complex decisions and the accompanying business processes," said Mark Layden, vice president and general manager of Enterprise Decision Management Software at Fair Isaac. "By integrating with FileNet BPM, our customers can now leverage the FileNet P8 platform's market-leading rules connectivity framework to take advantage of the natural synergies associated with BPM and rules management solutions."
"The primary purpose of enterprise business rules is to automate decisions within a business process, including kicking off actions in response to decisions," said John Rymer of Forrester Research in the 2004 Forrester Research, Inc. report The Path to Enterprise Business Rules. "The potential range of decisions and actions is immense, ranging from simple responses to business events to complex evaluations of business documents to determine the correct business process."
Fair Isaac Blaze Advisor has been listed as a Leader in Gartner, Inc's Business Rule Engine Magic Quadrants for the past three years. FileNet Business Process Manager has been consistently recognized as a leader in Gartner's BPM Magic Quadrant since the BPM Magic Quadrant's inception in 2003. Gartner defines Leaders as vendors who are performing well today, have a clear vision of market direction and are actively building competencies to sustain their leadership position in the market.
FileNet BPM's event-driven and highly scalable architecture handles the most complex business processes - involving millions of transactions, thousands of users and multiple business applications. Built on FileNet P8, the leading unified ECM platform, FileNet BPM is essential to the enterprise because it enables organizations to streamline and optimize operations, increase productivity, reduce risk, and make better decisions, faster - ultimately driving significant competitive advantage for organizations.
Blaze Advisor is part of Fair Isaac's software and solutions for enterprise decision management, which combines data analytics, modeling, and policy-level control to let companies define and manage their automated business systems for improved efficiency and greater profitability. Fair Isaac offers customers a combination of software and services allowing an enterprise to quickly implement customized systems that lower operational costs, reduce risk, and provide greater accuracy and consistency of critical business decisions in interactive and batch applications.
About Fair Isaac
Fair Isaac Corporation (NYSE:FIC) is the preeminent provider of creative analytics that unlock value for people, businesses and industries. The company's predictive modeling, decision analysis, intelligence management, decision management systems and consulting services power billions of mission-critical customer decisions a year. Founded in 1956, Fair Isaac helps thousands of companies in over 60 countries acquire customers more efficiently, increase customer value, reduce fraud and credit losses, lower operating expenses and enter new markets more profitably. Most leading banks and credit card issuers rely on Fair Isaac solutions, as do insurers, retailers, telecommunications providers, healthcare organizations, and government agencies. Through the www.myfico.com Web site, consumers use the company's FICO® scores, the standard measure of credit risk, to manage their financial health.
Fair Isaac Statement Concerning Forward-Looking Information
Except for historical information contained herein, the statements contained in this press release that relate to Fair Isaac, including statements regarding its Blaze Advisor software offering and the relationship described herein, and the benefits to be derived from this offering, are forward-looking statements within the meaning of the "safe harbor" provisions of the Private Securities Litigation Reform Act of 1995. These forward-looking statements are subject to risks and uncertainties that may cause actual results to differ materially, including any unforeseen technical difficulties related to the implementation, use and functionality of the offering, the risks that customers will not perceive material benefits from the offering, failure of the products to deliver the expected results, the possibility of errors or defects in the offering, regulatory changes applicable to the use of consumer credit and other data, and other risks described from time to time in Fair Isaac's SEC reports, including its Annual Report on Form 10-K for the year ended September 30, 2004, and quarterly report on Form 10-Q for the period ended June 30, 2005. Forward-looking statements should be considered with caution. If any of these risks or uncertainties materializes or any of these assumptions proves incorrect, Fair Isaac's results could differ materially from Fair Isaac's expectations in these statements. Fair Isaac disclaims any intent or obligation to update these forward-looking statements.
Fair Isaac and FICO are trademarks or registered trademarks of Fair Isaac Corporation, in the United States and/or in other countries. Other product and company names herein may be the trademarks of their respective owners.
About FileNet
FileNet Corporation (NASDAQ: FILE) helps organizations make better decisions by managing the content and processes that drive their business. FileNet's Enterprise Content Management (ECM) and BPM solutions allow customers to build and sustain competitive advantage by managing content throughout their organizations, automating and streamlining their business processes, and providing a spectrum of connectivity needed to simplify their critical and everyday decision-making.

FileNet ECM products are designed to deliver a broad set of capabilities that integrate with existing information systems to provide cost-effective solutions that solve real-world business problems.

Since the Company's founding in 1982, more than 4,000 organizations, including more than three quarters of the FORTUNE 100, have taken advantage of FileNet solutions for help in managing their mission-critical content and processes.
Headquartered in Costa Mesa, Calif., the Company markets its innovative ECM solutions in more than 90 countries through its own global sales, professional services and support organizations, as well as via its ValueNet® Partner network of resellers, system integrators and application developers.
FileNet Safe Harbor Statement under the Private Securities Litigation Reform Act of 1995:
This release may contain forward-looking statements that involve risks and uncertainties, including statements regarding the anticipated benefits and performance of FileNet's products, FileNet's products' support of industry standards, and integration with third party products, systems and services. Words such as "anticipates," "expects," "intends," "plans," "believes," "may," "will" and similar expressions are intended to identify forward-looking statements. Among the important factors that could cause actual results to differ materially from those in the forward-looking statements are FileNet's ability to develop, complete, introduce, market, distribute and gain market acceptance for its products and technologies in a timely manner; unforeseen technical difficulties related to the development and optimization of FileNet's products or the integration of its products with those of third parties; announcements of technological innovations, new products or product enhancements by FileNet or its competitors; general market conditions; and other factors detailed in the FileNet's filings with the United States Securities and Exchange Commission, including its recent filings on Forms 10-K and 10-Q.
Note to editors: FileNet and ValueNet are registered trademarks of FileNet Corporation. All other company or product names referenced in this release may be trademarks or registered trademarks of their respective owners.
Take the next step
Connect with FICO for answers to all your product and solution questions. Interested in becoming a business partner? Contact us to learn more. We look forward to hearing from you.